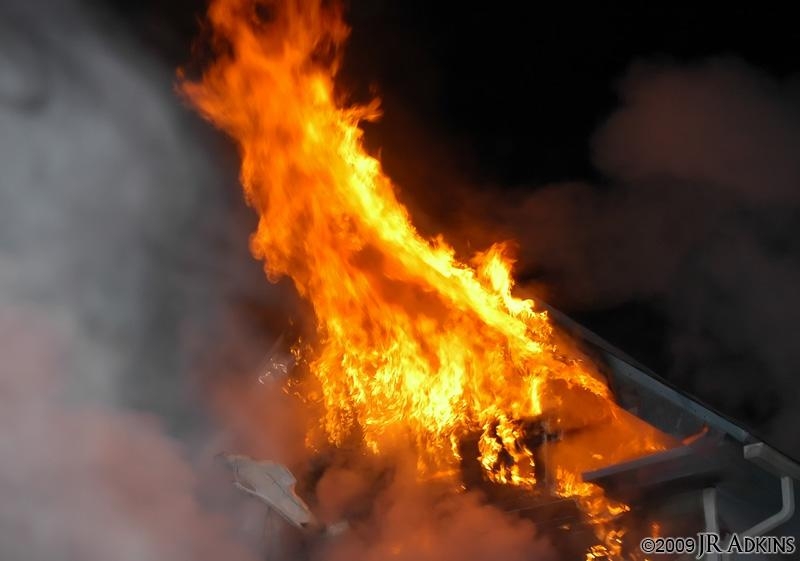 3/3/2009 – The Delmar Fire Department along with Station 81 Laurel & Station 14 Sharptown was alerted for a structure fire on Blackwater Branch Rd west of town. 74 Command, Joe Morris Jr arrived to find heavy fire from side C on the 2nd floor. Crews from Engine-Tanker 74-2 advanced two 1 ¾ inch handlines thru the front door and made their way to the 2nd floor of the structure where they found heavy fire conditions. Tower-81 arrived and tried to set up towards the rear of the home to ladder the roof but was unable to due to heavy snow conditions. Crews knocked the fire in about 30 mins and performed extensive over haul. Crews were on scene for about 3 hours with temps were in the single digits.
No injuries were reported. The home was not equipped with working smoke detectors. Damages have been estimated at about $50,000. Investigators have determined the fire originated in the attic area and was caused by an electrical malfunction of the fixed branch circuit wiring.
Fire in the Hole Photographers Wayne Barrall & JR Adkins were on scene. FITHP Photographer Chris Casale almost made it to the scene but came up about one mile short..lol.. and ended up in a snow filled ditch!