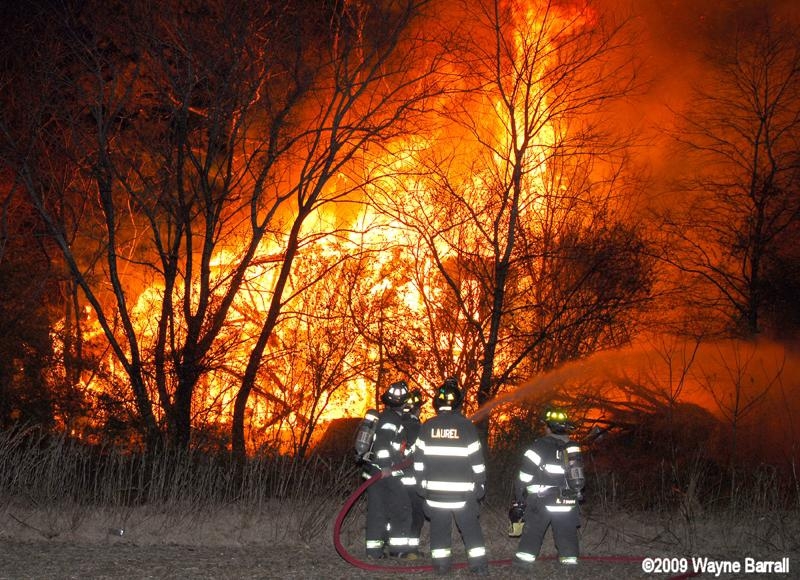 2/28/2009 – Station 81 Laurel, Sta.74 Delmar and Sta.14 Sharptown were alerted for a structure fire on Old Sailor Rd just south of Rt.24 in Laurel Del. Command arrived to find a structure fully involved in fire and starting to collapse. The building was an abandoned home that was run down and surrounded by a large amount of trees. Command made the decision to protect the surrounding area and allow the structure to burn. For safety reasons firefighters were ordered not to go around the structure due to the building already starting to collapse.
Units were on scene for nearly 2 hours. FM-4 & FM-11 from the Delaware State Fire Marshal's Office were on scene conducting an investigation to the cause of the fire.
This being thought of as another arson fire. The Laurel / Delmar / Sharptown area has been hit by someone setting arson fire for the last two years, mostly during the summertime months. The fire departments WILL NOT put any of it member's lives in danger and WILL NOT perform an interior attack for an abandoned house fire.
Photographs by : Wayne Barrall