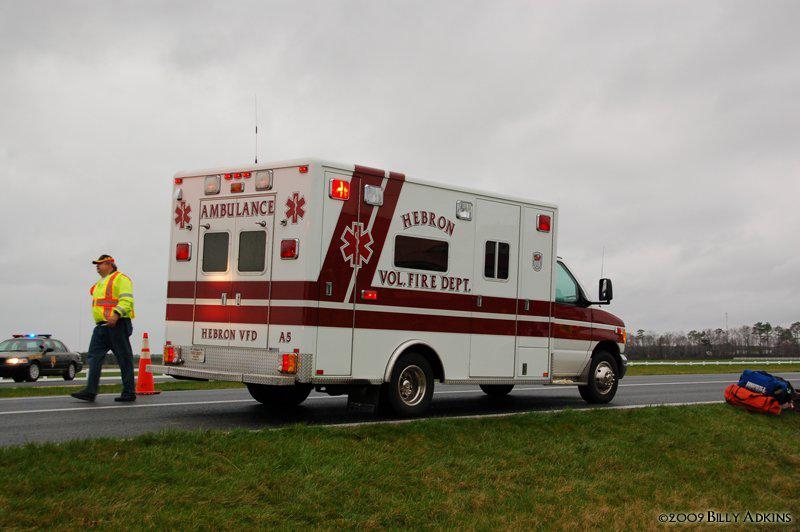 3/29/2009 – Sunday March 29, 20009, @ 0808 hrs. Hebron VFD was alerted for MVC Ocean Gateway and Old Railroad Rd. Was reported as a van overturned with 8 pts. vs a car.
Arriving units found 2 vehicle's involved. A full size passenger van and a car.
No serious injuries, and Hebron EMS transported 1 pri. 3 to PRMC.
Units on scene: Car-5, PM-A-5, PM-B-5, R/P501, E507, PMB-9, and T/C-5, and MSP.
Units cleared @ 0905 hrs.
Story from HebronVFD.com
Also, a special thanks goes to Hebron Vol Fire Dept for giving the occupants of the van somewhere to go untill they could get home.
Photographs by : Billy Adkins