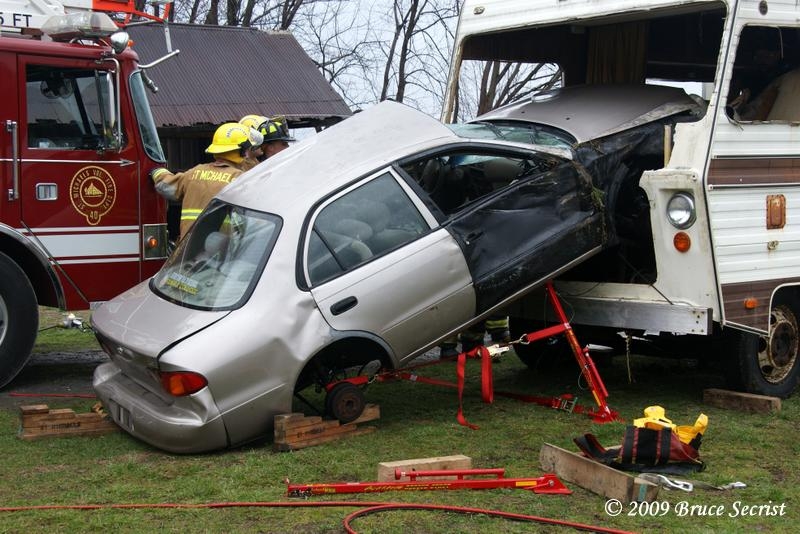 3/29/2009 – At 9:00 AM the St. Michaels Fire Co. (Talbot County Station 40) had a vehicle fire and extrication drill held at 25400 St. Michaels Road. The firefighters and rescue techs had the opportunity to practice vehicle stabilization, and use a variety of rescue tools. Not only did they get to practice with the tools, but it also allowed them to practice working as a team. Once the extrication part of the drill was over, a mobile home was set on fire. This allowed firefighters to mask up and practice knocking down the fire. After several revolutions the mobile home was let go.
Units on scene: Chief 40, Engine 48, Truck 40, Tanker 44, Ambulance 41, and paramedic 94
I would like to thank Station 40 for the invitation.
Photographs by : Bruce Secrist