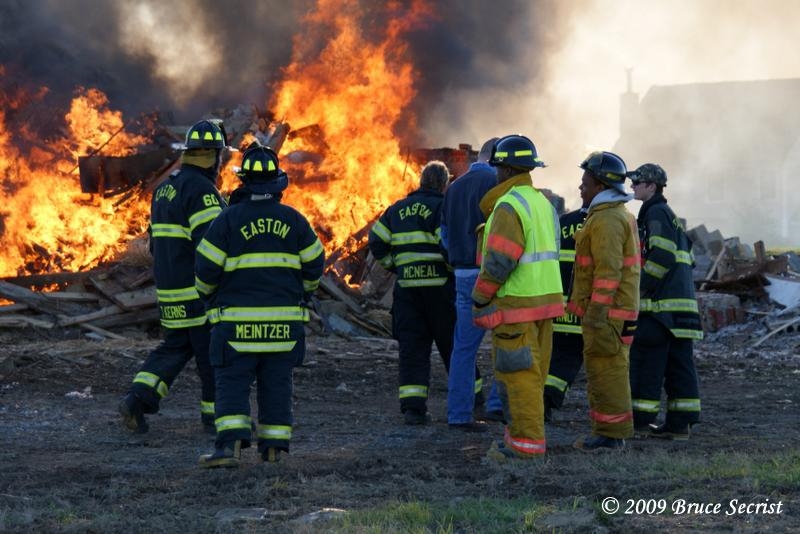 4/5/2009 – At 8:00 AM Easton Fire Dept. (Talbot County Station 60) conducted a controlled burn of two barns and a pile of building ruble located on the old Mulbury Farm. The original farm house was moved about one mile across the field to a new location by Expert House Movers. After the removal of the house last week, the land owner wanted the remaining structures burned. The only water used was to cool one existing structure, resulting in a lot of fire in a short amount of time. All unit were able to clear the scene about 9:30 AM.
Unit on scene: Chief 60, Chief 61, Brush 69, Brush 66, Engine 63, Engine 67, and Tanker 61
I would like to thank Chief C.R. Chance for the invite.
Photographs by : Bruce Secrist