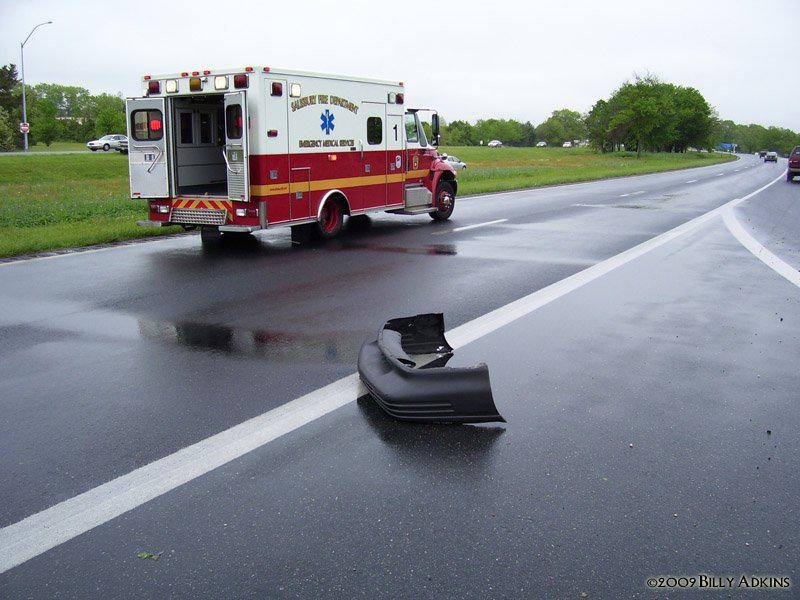 5/4/2009 – At 4:20pm Wicomico Central alerted Station 1 to a MVC with Injuries at the intersection of Phillip Morris Dr. and Ocean Gateway. In total 5 cars were involved and approximately 6 patients were treated. At least 4 patients were transported to PRMC. The situation was placed under control at 4:51pm.
Units Responding: Engine 1, Paramedic 1, Paramedic 2, Paramedic 16, and Paramedic 16-1.
FITHP Photographers Cliff Shockley, Billy Adkins and Maliki Greer were all on scene.