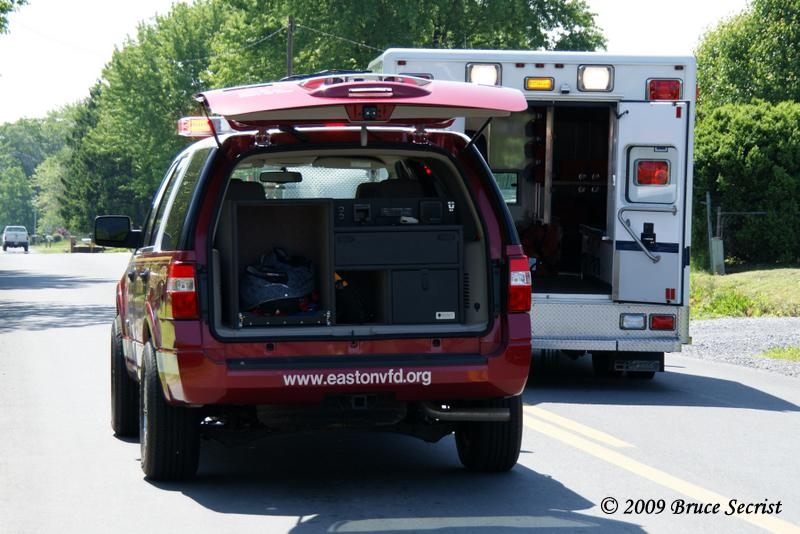 5/13/2009 – At 10:40 AM Talbot Center dispatched Station 60 (Easton), Paramedic 90 and Paramedic 96 for a 10-50 PI at the intersection of Route 328 and Black Dog Alley, reported to be serious. This is the second accident in this intersection in less then 24 hours. Paramedic 96 arrived on location and reported two vehicles involved.
Upon the arrival of Chief 61 (J. Youngbar) established command. All injuries were minor and the patients were transported to Memorial Hospital at Easton. The accident is being investigated by the Maryland State Police.
Units on scene: Chief 60, Chief 61, Rescue 61, Engine 67, Ambulance 60, Paramedic 90, Paramedic 96, Maryland State Police and Talbot County Sheriff Dept.
Photographs by : Bruce Secrist