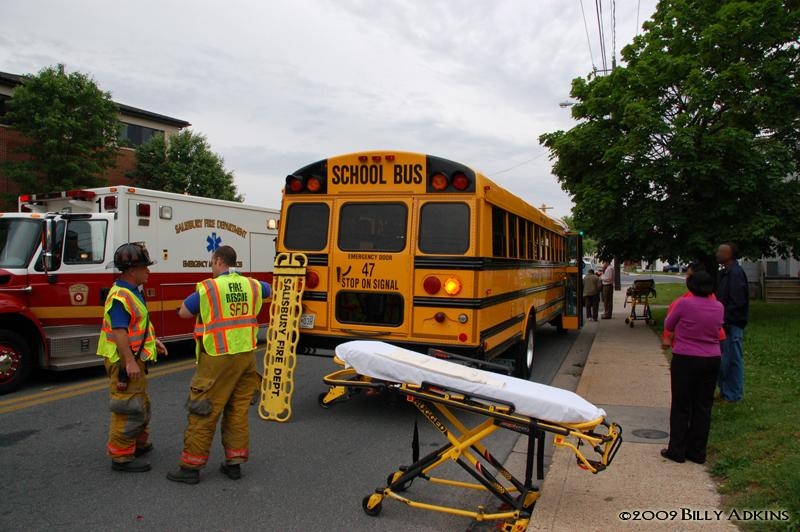 5/18/2009 – SALISBURY, Md.- Authorities say that 17 people- including 14 students from Parkside High School, North Salisbury Elementary School and Bennett Middle School- were taken to the hospital following a Monday morning crash in Salisbury involving a Wicomico County school bus and two other vehicles.
Salisbury police say the crash occurred at around 7:28 a.m. on Delaware Avenue near Route 50. Police say the school bus hit the rear end of the car in front of it. All 15 people on board the bus- including the driver- were taken to Peninsula Regional Medical Center for evaluation.
Two other people from the other vehicles involved in the crash were also taken to the hospital,one of which police say was released.
Police say injuries were reported.
The crash remains under investigation.
Story from WBOC
http://www.wboc.com/Global/story.asp?S=10378507
Photographs by : Billy Adkins