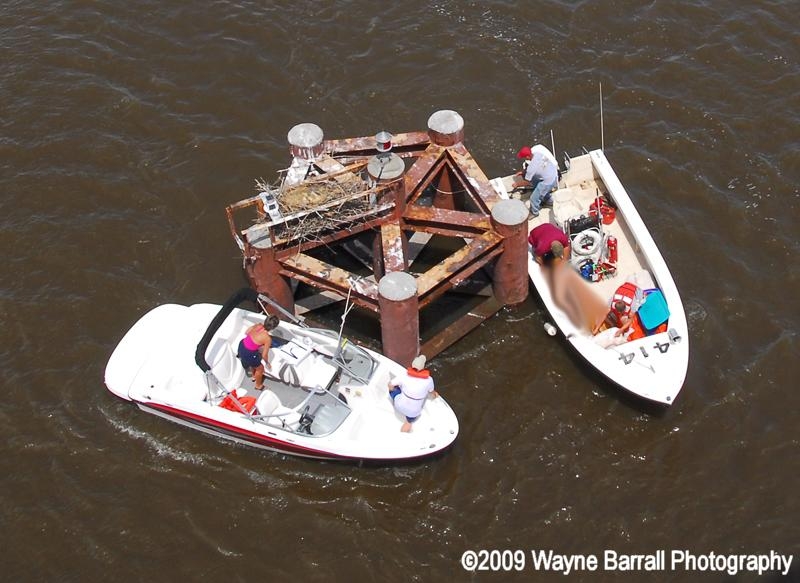 5/22/2009 – A Frankford woman is being treated at Peninsula Regional Medical Center for injuries she suffered after jumping from the Vienna Bridge on Friday.
At 2:04 p.m., Dorchester County Sheriff's deputies and troopers from the Maryland State Police were called to the scene of an attempted suicide at the bridge.
Police said that callers told them the 20-year-old woman — who was not identified Friday evening — had stopped her car in the eastbound span of the bridge, climbed the rail and jumped into the Nanticoke River.
As a result of the fall, the woman was knocked unconscious after she landed on a water-level pylon, where she was spotted by police.
As the woman was lying on the pylon, a boater who was passing by stopped and attended to the jumper until water rescue boats from the Vienna Fire Department were able to retrieve the woman and bring her to shore. Following their return to shore, she was taken by MSP helicopter to Peninsula Regional Medical Center for treatment.
Police said the woman's injuries are not life-threatening, and no charges are expected to be filed as a result of the incident.
Police also added that the incident caused minimal impact on traffic, but said any backup was attributed to beachgoers.
Story from The Daily Times
Photographs by : Wayne Barrall