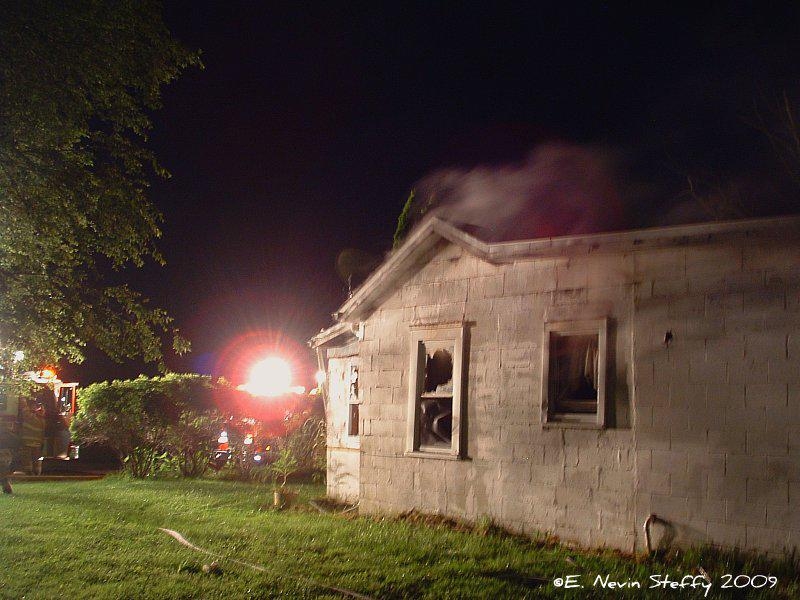 5/28/2009 – On Thursday, May 28, 2009, at approximately 2130 hours, Kent County Office of Emergency Services struck Box 60-5 for the house fire at 27830 Morgnec Cut Off Road. On arrival of the scene, Chief 6 (Bruce Neal) advised of heavy smoke showing from a single family dwelling with heavy fire to the rear and all occupants out of the structure.
Engine 68 was the first in and advanced a 1 ¾' line trough the front door to the kitchen area and put a quick knock down on a heavily involved kitchen. There was some intension into the room area but it was quickly contained also. Red Cross assisted on the scene with placement of the occupants.
Investigation completed by Maryland State Fire Marshal 68, Deputy Keith Vanzant.
Companies/Units on scene:
Chestertown – Command 6, Engine 68, Engine 67, Tower 6, Rescue 6, and Tanker 6
Kennedyville – Rescue Pumper 4
Crumpton – Engine Rescue 7, and Pumper Tanker 7
Kent and Queen Annes Rescue Squad – Ambulance 8
Kent County EMS – Paramedic 1-1
Photos and Story by E. Nevin Steffy