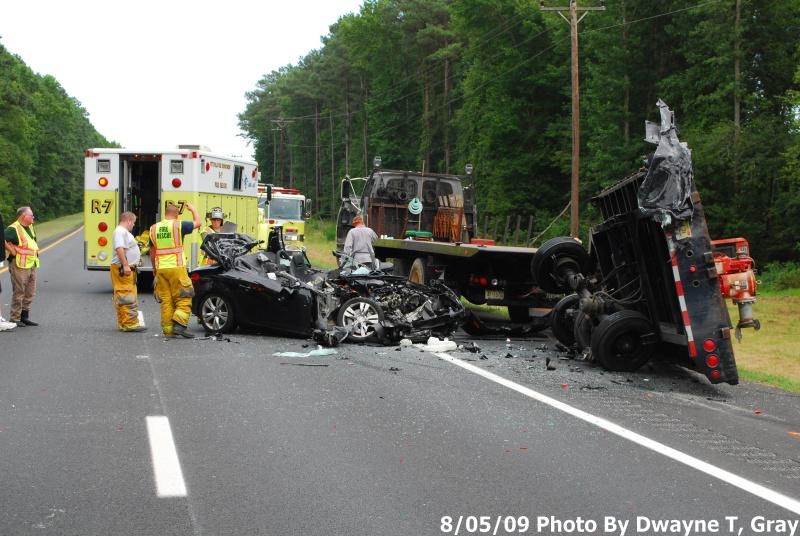 8/5/2009 – Story from The Daily Times
Dr. Jose Alvarado dies from crash injuries
Dr. José 'Joe' Alvarado, a Salisbury pediatrician who was critically injured in a car crash Wednesday near Pittsville, died Saturday night at the Shock-Trauma Center at University of Maryland Hospital, said Cindy Rivers, a hospital spokeswoman.
Alvarado was driving east on Route 50 near Sixty Foot Road in the Pittsville area at about 2:25 p.m. Wednesday when his Mercedes convertible veered off the road and slammed into a large trailer attached to a truck, which was broken down on the road's shoulder.
The impact of the crash overturned the 21-foot trailer and dislodged two of its axles. Alvarado's car was mangled. Its hood was ripped away and the engine block was exposed.
Police still do not know why Alvarado's vehicle traveled off the roadway in Wednesday's accident. Their investigation was continuing.
Photographer On Scene – Dwayne Grey