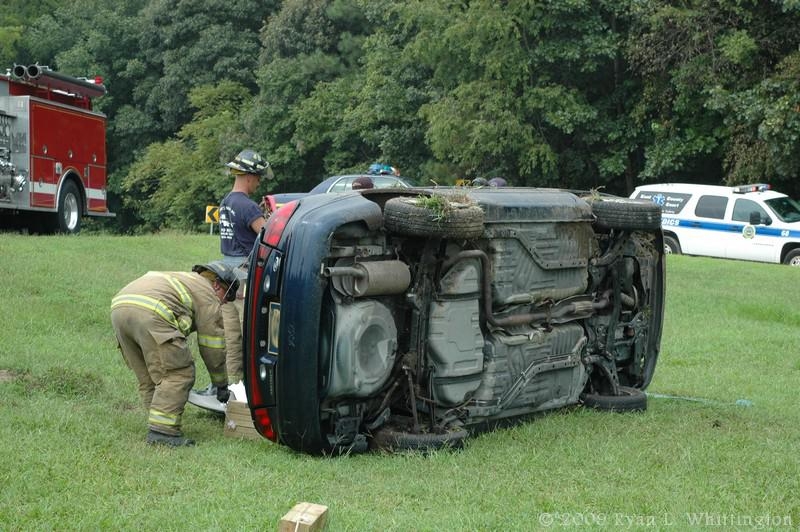 8/28/2009 – On Friday, August 28, 2009 at 1324 hours, Kent County EOC alerted Station 48 (Felton, DE), Kent Medic 8, Trooper 2, Trooper 4, and DSP for a reported MVC with rollover on Killens Pond Road- reported one patient.
A-48 arrived on scene and confirmed entrapment of one priority two patient. After further triage found there to be a total of 4 patients. A-48 requested two additional BLS units.
Rescue / Engine 48-1 arrived on scene under the direction of Firefighter Thompson. The vehicle was secured by using 'Rescue 42 Struts.' After the vehicle was secured, crews removed the roof of the vehicle and extricated the patient.
One priority two patient was transported to KGH and three other BLS patients were transported to KGH.
Units Responding: A-48, Rescue / Engine 48-1, 48-20, Engine 48-3, B-49, A-40, KM-8, DSP, & Felton PD.
Photographs by : Ryan Whittington