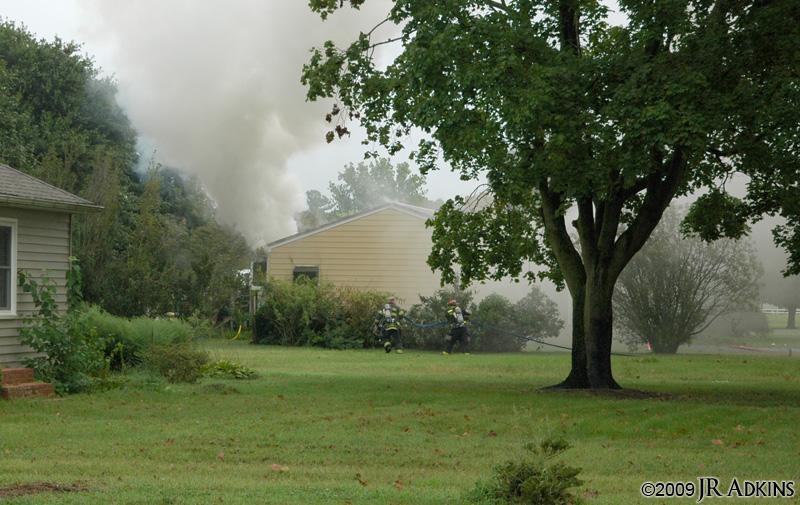 8/29/2009 – At 0945 hours, Laurel (Sta. 81), Delmar (Sta. 74) and Sharptown (Sta. 14) were alerted for a working house fire at 9011 Sharptown Road. Upon arrival, 3rd Assistant Chief, Eric Whaley reported heavy smoke from the back of the structure.
There was believed to be one occupant in the house. After searching the structure multiple times, it was found out that the occupant was away from home.
Crews fought the heavy smoke and outside temperatures, nearing 90 degrees. One firefighter was transported to Nanticoke Memorial Hospital for heat related problems.
The situation was placed under control at 1031 and crews remained on scene until 1225 doing overhaul.
Units on Scene :
Laurel – 81 Command, Tower 81, Engine 81-2, Engine 81-4, Engine Tanker 81-5, Rescue 81, Ambulance A-81
Delmar – Engine Tanker 74-2, Rescue 74
Sharptown – Tower 14, Engine Tanker 14-02, Ambulance B-14
Blades – Engine 71-9, Engine Tanker 71-2
Georgetown – Engine 77-2
FM-17
Photographs by : JR Adkins