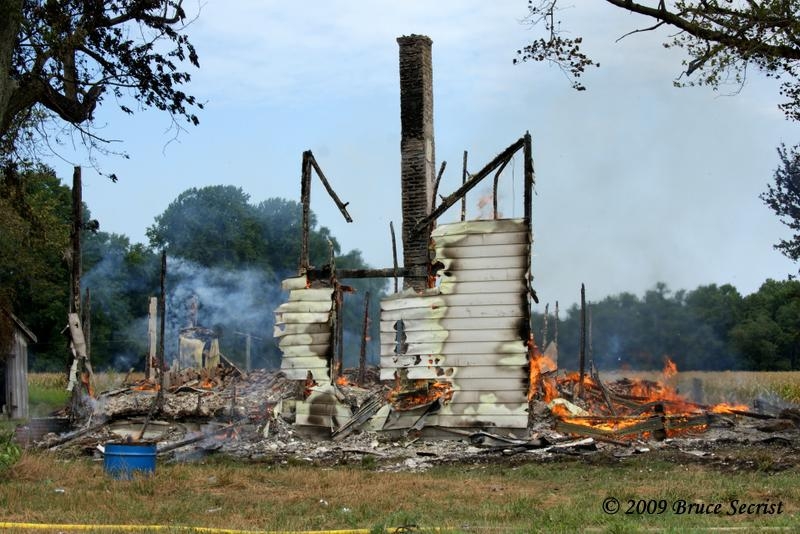 8/30/2009 – At 7:30 AM Sunday members from Station 400 (Ridgely), Station 300 (Denton), Station 600 (Greensboro) and Station 80 (Queen Anne-Hillsboro) gathered at Station 400 to prepare for a controlled burn. While the crews enjoyed donuts and coffee, Officer 420 (Eric Kellner) handed out a preplan packet and discussed the days event with everyone.
The burn was a large farmhouse on Cherry Lane, just outside of Ridgely and once the equipment was in place the training began. Several fires were lit in the structure and crews practiced interior fire attack. Many of the cadets were able to bottle up (some for the first time) and do a walk through of the house before it was lit for the final burn.
This was a very well planned and executed drill. I would like to thank Chief Bobby Utz for the invitation.
Photographs by : Bruce Secrist