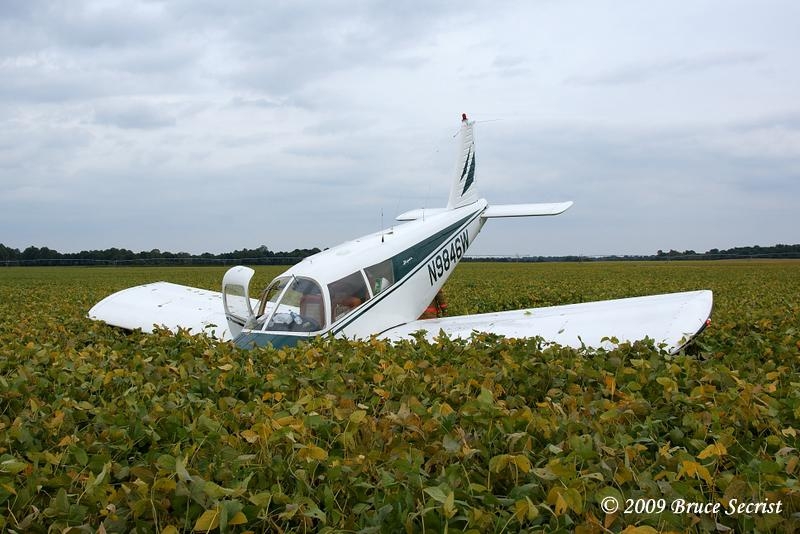 10/6/2009 – At approximately 3:40 PM Talbot Center dispatched Station 50 (Cordova), Station 60 (Easton), Station 80 (Queen Anne-Hillsboro), Paramedic 90 and Talbot County Hazmat Team for a plane crash in the area of 11075 Lewistown Road.
Engine 85 arrived on location to find a single engine plane in a bean field and Officer 802 (C. McNeal) established "Lewistown Road" command. The pilot was the only person on board and due to his injuries aviation was requested. Paramedic 90 packaged the patient and he was transported to the University of Maryland Shock Trauma Center by Trooper 6. Upon the arrival of Utility 57 command was transferred to Officer 501 (M. Secrist) for the duration of the call.
The accident is being investigated by the FAA.
Photographs by : Bruce Secrist