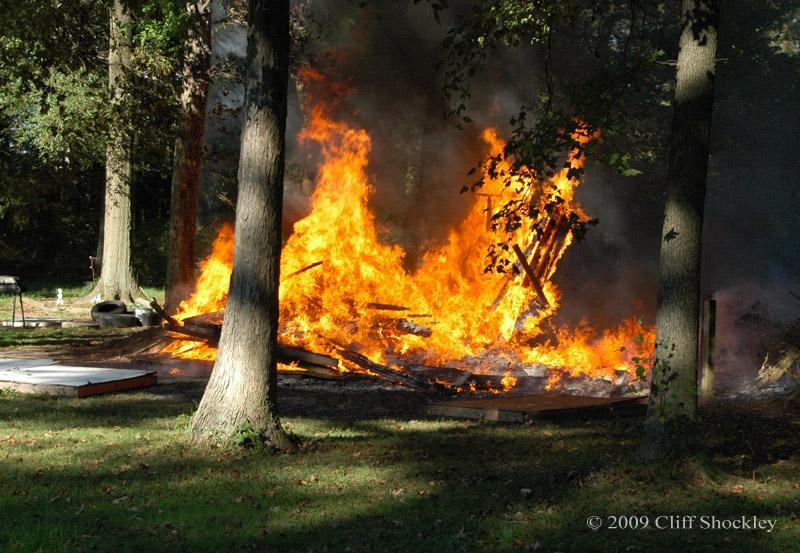 10/5/2009 – At 3:45pm Wicomico Central alerted Salisbury Stations 2 & 1, along with Parsonsburg Station 6 to a reported structure fire on Coleman Ave. Truck 2's crew was able to see heavy black smoke en route to the scene and requested an additional tanker. Truck 2 arrived and found a backyard shed fully involved, already down. Crews made quick work of dousing the flames. The scene was placed under control around 4:05pm. The Maryland State Fire Marshal's office is investigating.
Units on scene: Engine 1, Truck 2, Engine 6-05, Tanker 6-08, Squad 1, Asst. Chief 1, and Paramedic 2. Other units were placed in service before arrival on scene.
FITHP Photographers Billy Adkins & Cliff Shockley were on scene.