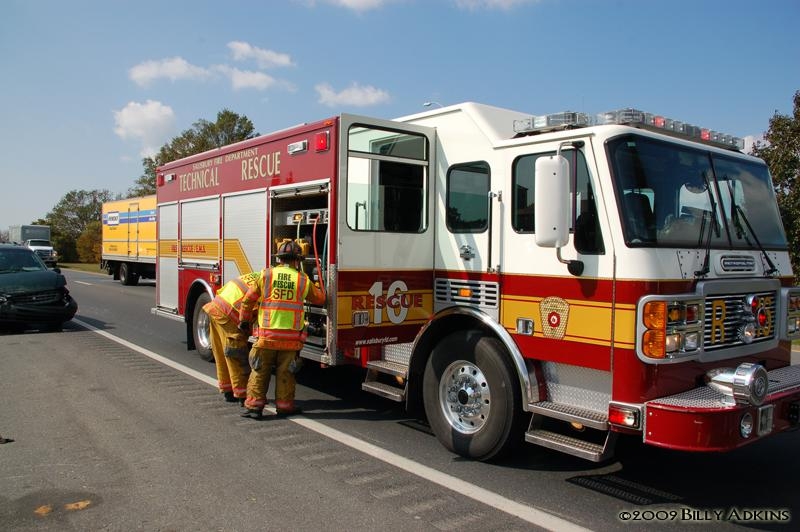 10/13/2009 – Around 12:45pm Wicomico Central alerted Station 1, 6 & 16 to a reported MVC w/ Rescue on US50E, in the area of Autumn Grove Court. Paramedic 16-1 arrived to find a Jeep Cherokee off the roadway, and confirmed rescue. Rescue 16 began extrication, along with crews from Stations 1 & 6. After a successful roof peel, the driver of the Jeep was removed at 1:06pm. The driver and passenger from the Jeep were transported, while the driver of a Plymouth Voyager that was also involved, refused transport. The scene was cleared at about 1:30pm.
Units on Scene: Rescue 16, Engine 1, Truck 1, Rescue 601, Paramedic 16-1, Paramedic 2, Paramedic B-6, Asst. Chief 1, & Salisbury City Police
FITHP Photographers Billy Adkins & Cliff Shockley were on location.