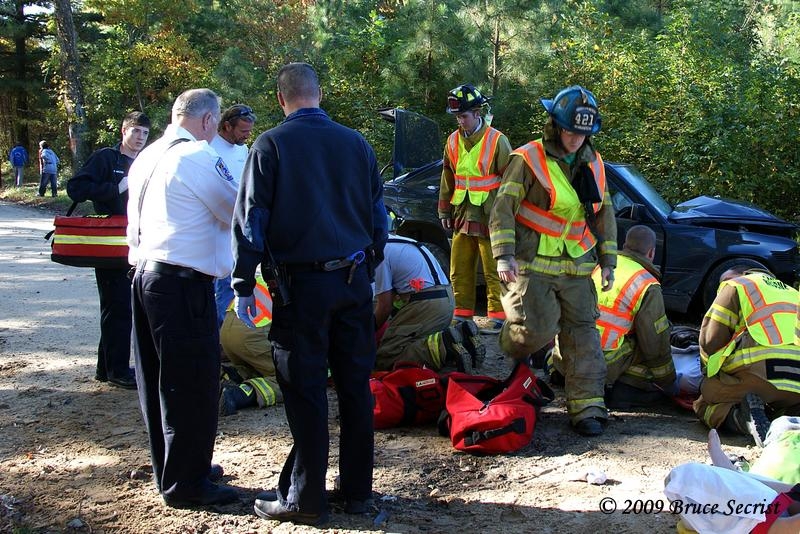 10/19/2009 – At approximately 3:15 PM Caroline dispatched Station 400 (Ridgely), Paramedic 16 and Talbot County Station 80 (Queen Anne-Hillsboro) for a MVC with rollover on Sawmill Road.
Chief 4 (B. Utz) arrived on location to find a single vehicle that had struck a large tree head-on and Officer 415 (B. Utz) established "Sawmill Road" command. After patient evaluation aviation was requested and Engine 401 responded to the Ridgely Airport to secure the landing zone. Paramedic 10 (Al Sherman) handled medical command.
Two patients were transported to the Ridgely Airport by Paramedic 80 and Paramedic 492 then loaded onto Trooper 6 and transported to the University of Maryland Shock Trauma Center in Baltimore. The other two patients were transported by Paramedic 16 to the Memorial Hospital at Easton.
Units on scene: Chief 4, Engine 401, Engine 405, Paramedic 492, Rescue 84, Paramedic 80, Paramedic 16, Paramedic 10, Ridgely Police Dept., Caroline Sheriff Dept. and Maryland State Police
Photographs by : Bruce Secrist