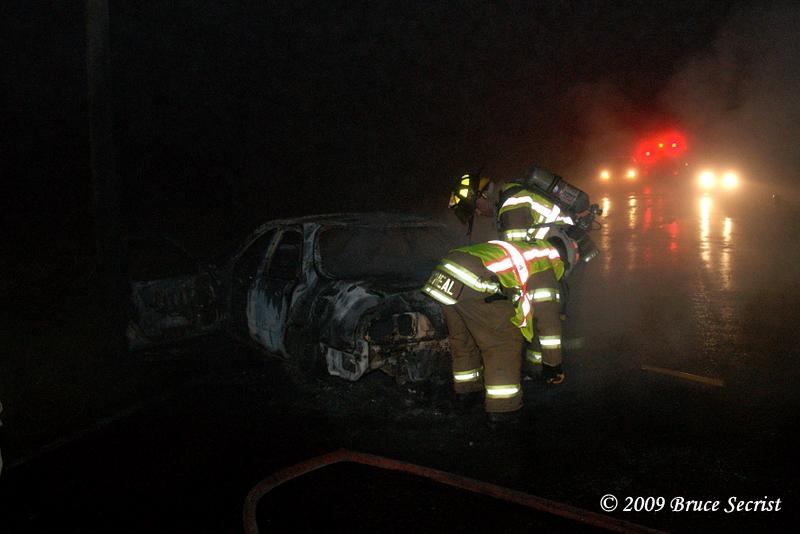 11/26/2009 – At approximately 4:30 AM Talbot County Station 80 (Queen Anne-Hillsboro), Caroline Station 300 (Denton) and Paramedic 13 were dispatched for a MVC, reported a fully involved vehicle into a pole on Tuckahoe Road in the area of Reed Road.
Chief 80 (T. Unruh) arrived on location confirming a vehicle on fire into a pole and established command. After further investigation Command advised Caroline the occupants had fled the scene, Station 80 units would handle the call and all other units could go in service.
The accident is being investigated by the Maryland State Police.
Photographs by : Bruce Secrist