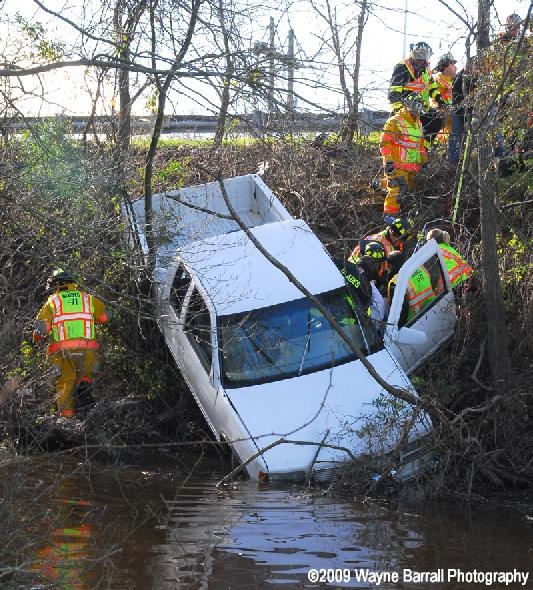 12/11/2009 – On 12-11-09 the Sussex County EOC alerted Sta.71 Blades, Sta.87 Seaford, Sta.81 Laurel and Wicomico Co Sta.14 Sharptown for a water rescue on Rt.13 in the area of the Nanticoke River. Crews arrived to find a single vehicle over the guard rail and down an embankment and nose down into the river.
Rescue 71 attached a winch line to the rear of the truck to try and stabilize it while crews were trying to remove the patient. The patient was loaded into a stokes basket and raised up to waiting EMS providers. She was packaged and transported to Nanticoke Memorial Hospital for care.
Rt.13 northbound was closed for about an hour and half while the removal process happened.