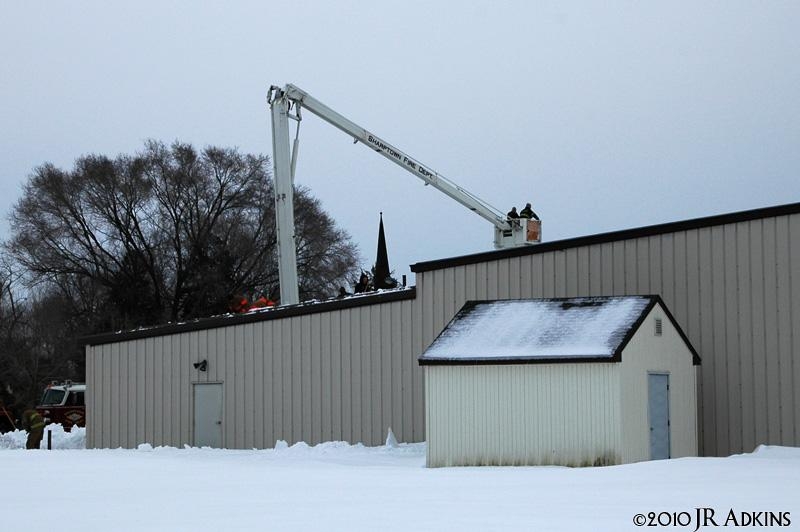 2/13/2010 – Due to heavy snow, there were many structure collapses in our area. Several fire departments in the area had to remove snow from their roofs to keep this from happening to them. The fire community came together to help remove snow from the roofs of Delmar, Laurel, Willards, Mardela and many more.
These photos are from Mardela Fire Department where crews from Mardela, Hebron, Sharptown, Delmar, Westside and Willards helped to remove the snow. Crews were on scene for over 5 hours to remove the snow.
Thanks goes out to all fire departments in the area for helping to take care of each other.
If anyone has pictures of the other department snow removals, send me an email using the contact form and I will get you the address to send them to.
Photographs by : JR Adkins