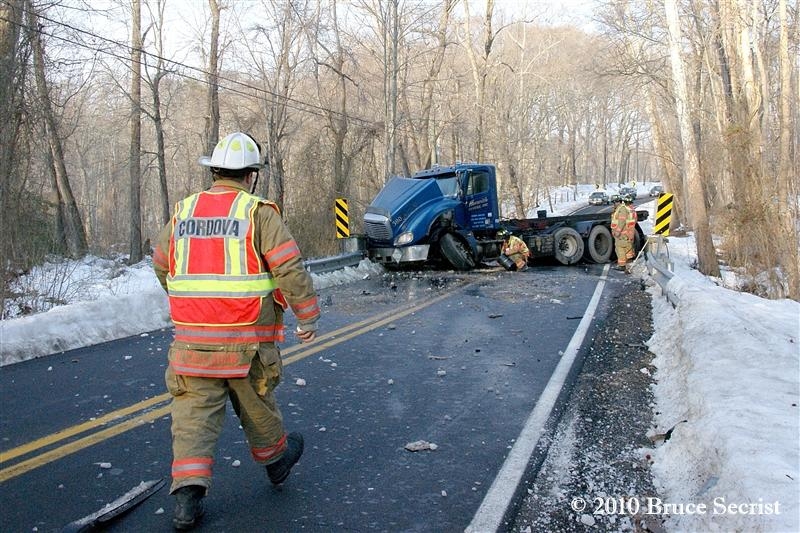 2/22/2010 – At approximately 7:30 AM Talbot Center dispatched Station 50 (Cordova) and Paramedic 90 for a 10-50 PI on Old Skipton Road involving a Tractor-Trailer. Prior to their arrival Talbot Center advised all responding units the actual location was believed to be on Old Wye Mills Road approximately 1 ½ miles from Route 50.
Engine 51 arrived on location to find a tri-axle truck used to haul roll off dumpsters, wedged between the bridge walls and Officer 502 (B. Messix) established command. One patient was transported to Memorial Hospital at Easton with minor injuries. Crews from Cordova and the Talbot County Hazmat Team were able to contain the diesel fuel that was leaking into the stream below. A Hazmat unit from Queen Anne's County responded to the scene and pumped the remainder of the fuel from the saddle tank and the Maryland Department of the Environment also assisted with the clean up.
The road remained closed for the majority of the day while the wreckage was removed and the structural integrity of the bridge was being inspected.
Photographs by : Bruce Secrist