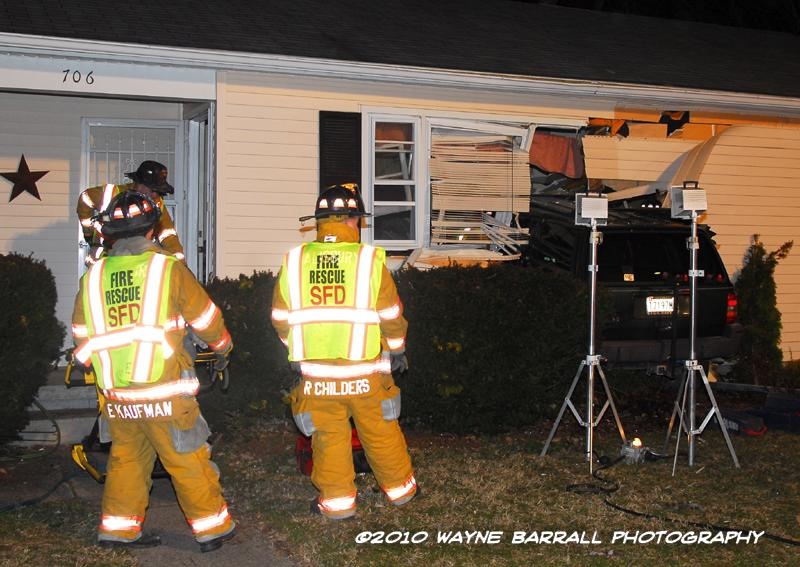 2/28/2010 – On 2-28-10 the Salisbury Fire Departments Stations 2 & 16 were alerted for an accident with rescue at 706 Hammond St. Assistant Chief 1 arrived to find a SUV that had ran a stop sign on Middleneck Dr and collided into the home on Hammond St. The driver of the vehicle was still inside and unable to get on his own.
Rescue crews were able to make entry into the house and started giving patient care. Crews pulled the Hurst Rescue tools and began to make a plan for removal. The crew from Truck 2 pulled a 1 ¾ inch hose line for protection for the interior crews in case of fire. It took crews about 15 minutes to remove the driver to an awaiting ambulance.
The driver was transported to PRMC for treatment as a Pri-1.
The Salisbury City Housing inspector arrived on scene and deemed the house unsafe for the home owner.
Units on scene: Chief 1 , Assistant Chief 1, Rescue 16, Engine 161, Truck 2 Paramedic 16 and Paramedic 2
Photographs by : Wayne Barrall