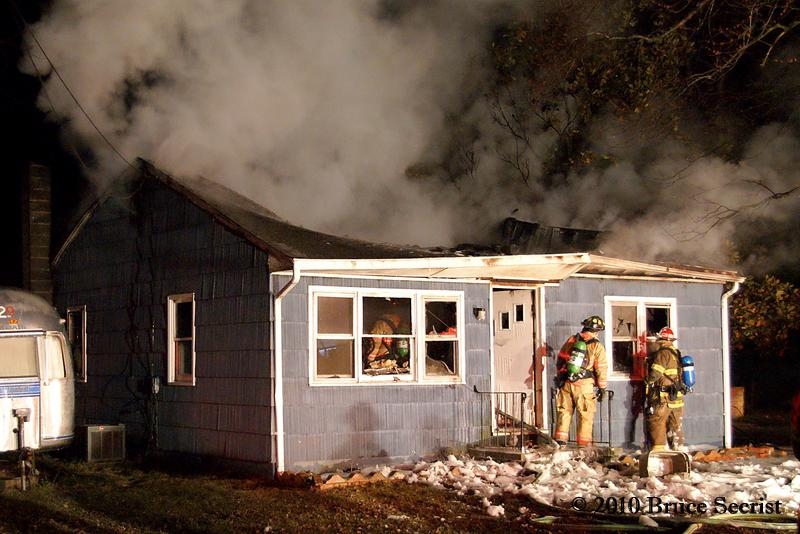 3/10/2010 – At approximately 5:00 AM Caroline dispatched Station 600 (Greensboro), Station 700 (Goldsboro), Station 300 (Denton) and Talbot County Station 80 (Queen Anne-Hillsboro) for a house fire at 12121 Greensboro Road.
Engine 603 arrived on location to find a single story wood frame structure with fire through the roof. Chief 6 arrived and Officer 615 (C. House) established "Greensboro Road" command. Crews pulled hand lines from Engine 603 and were able to put a quick knock on the blaze. Crews remained on the scene for approximately 2 hours for overhaul.
Station 400 (Ridgely) and Delaware Station 50 (Harrington) were also dispatched to fill the box.
JUST A REMINDER: If the road is closed by the State Police, Fire Company, Sheriff's Dept and so on, DO NOT try to go around them. They have the road closed for a reason, the safety of the personnel on the scene. My hat goes off to the State Trooper that gave the impatient truck driver a ticket for trying this.
Photographs by : Bruce Secrist