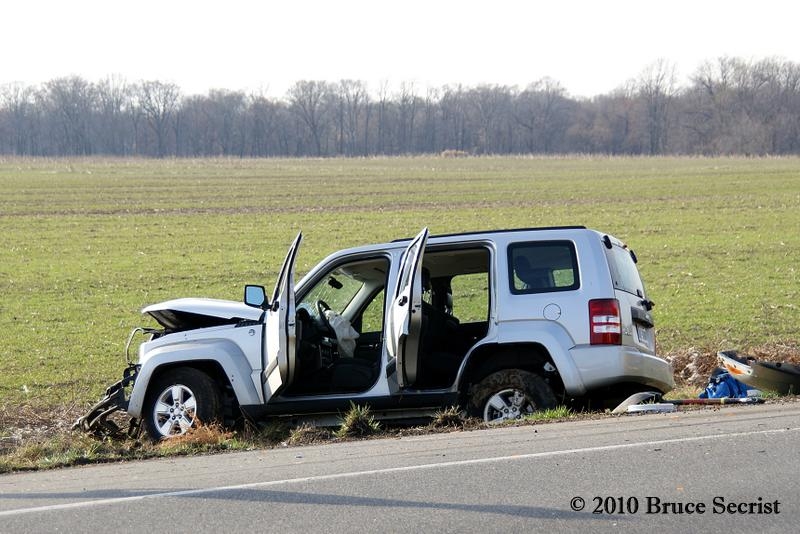 3/20/2010 – At approximately 5:25 PM Queen Anne's County Station 3 (Queenstown), Paramedic 600 and Paramedic 4 were dispatched for an MVC at Route 50 and Route 213. Paramedic 600 arrived on location, reported a head-on collision and advised the actual location was on Route 213 in Station 4's (Goodwill) area. At this time station 4 was also added to the call.
Rescue 3 arrived on location and Officer 307 established "Route 213" command. Due to the nature of injuries, Aviation was requested. One patient was transported by Trooper 2 and another patient was transported by Trooper 6 to the University of Maryland Shock Trauma Center in Baltimore.
The accident is being investigated by the Maryland State Police.
Photographs by : Bruce Secrist