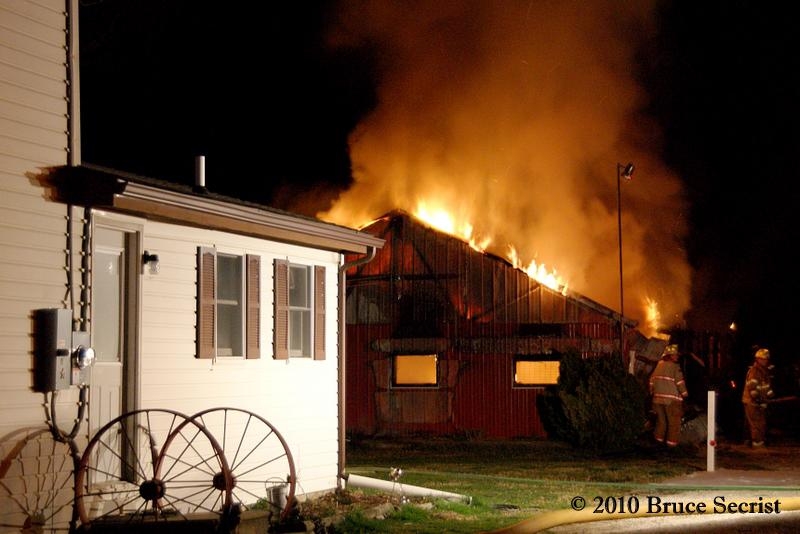 3/20/2010 – At 3:45 AM Caroline dispatched Station 300 (Denton), Station 600 (Greensboro) and Kent County Delaware Station 50 (Harrington) for a working barn fire at 27580 Burrsville Road. Chief 3 (W. Fretterd) arrived on location to find a single story barn well involved and established command.
Due to the contents of the barn and exposure to a house, Command requested a 2nd alarm, bringing crews from Ridgely, Goldsboro, Farmington Del., Greenwood Del. and Houston Del. Crews battled the blaze for approximately 30 minutes before starting an extensive over haul. Water was shuttled from a draft site established by Engine 401 at a pond near Garland Road.
The Maryland State Fire Marshall's Office is investigating the cause of the fire.
Photographs by : Bruce Secrist