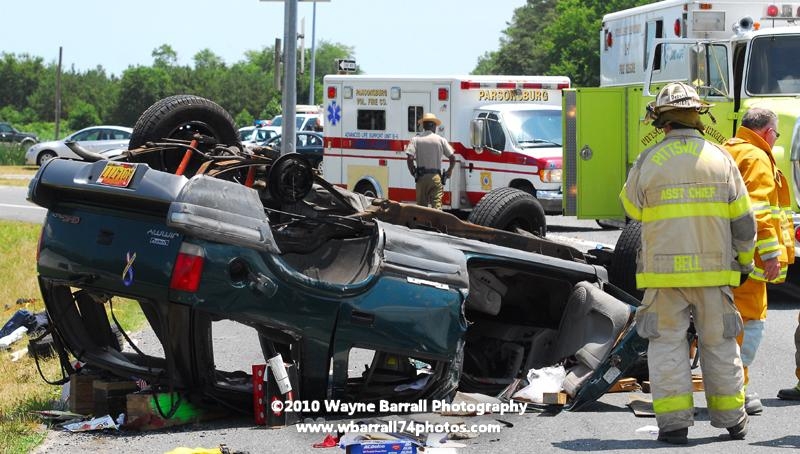 6/26/2010 – Deputy State's Attorney Sampson "Sam" Vincent was killed in vehicle accident on Route 50 at Sixtyfoot Road, according to police sources.
Vincent was the driver of a GMC Jimmy involved in a two vehicle crash at about 12:15 p.m. and James Lee Britt, 34, another deputy state's attorney, was a passenger, police said.
The second vehicle was a 2000 Chevrolet Impala operated by Chastity M. Thompson, 26, of Laurel, Del. There were no passengers in the Impala, police said.
Vincent was transported to Peninsula Regional Medical Center where he was pronounced dead. Britt's condition is unknown.
Thompson was transported to PRMC also and is being treated for injuries. No one has been charged in the accident at this time.
Maryland State Police are investigating accident.
The crash closed down westbound Route 50 for about three hours. The road has been reopened.
Vincent, 52, was one of four in the State's Attorney's Office whose work was recognized by U.S. Attorney Rod J. Rosenstein last year. Rosenstein praised Vincent's prosecution of Duran Moss, a Salisbury man convicted of murder charges.
His career at the Wicomico County State's Attorney's Office spanned more than 20 years.
FITHP Photographers Wayne Barrall, Cliff Shockley and Billy Adkins were on scene.
Story from
The Daily Times