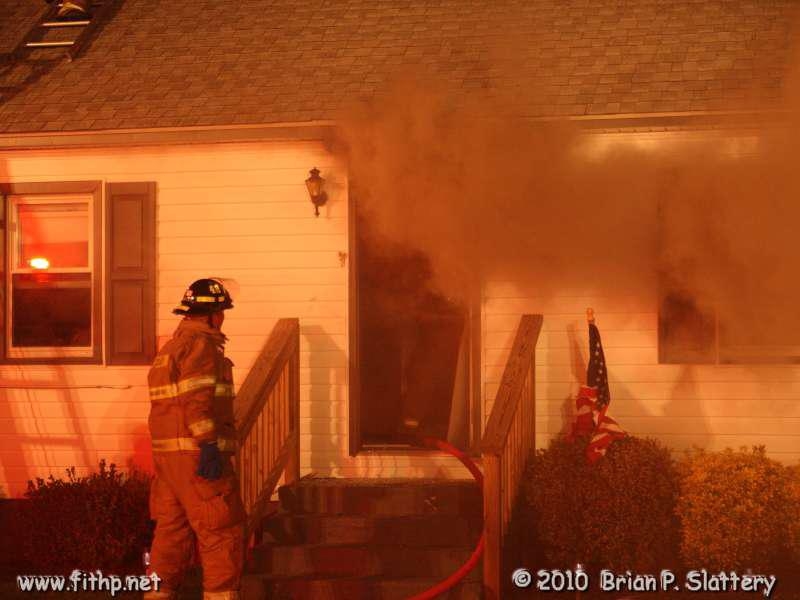 6/27/2010 – From DelawareOnline:
Family Displaced After House Fire Near Felton
By: Terri Sanginiti, June 28, 2010
An electrical malfunction triggered an accidental house fire late Sunday near Felton that displaced a family, state fire investigators said today.
The fire was reported about 11:17 p.m. in the 10000 block of S. DuPont Highway south of Peach Basket Road, said Chief Deputy Fire Marshal B. Scott Bullock.
When firefighters from Felton and Frederica arrived, heavy smoke was coming from the 1 1/2-story house.
It took firefighters about 35 minutes to bring the fire under control.
No one was injured, Bullock said.
The home was equipped with working smoke detectors.
An investigation determined that the fire originated above the kitchen ceiling and was caused by a malfunction in the home's fixed branch circuitry, Bullock said.
Damage was estimated at $50,000.
The American Red Cross of the Delmarva Peninsula is assisting the displaced residents.
Units on scene:
Engines 48-4 and 48-3, Engine/Tanker 48-5, Rescue/Engine 48-1, Rescue 49, Ambulance A-48, FM-28, Fire Police
Photographs by : Brian Slattery