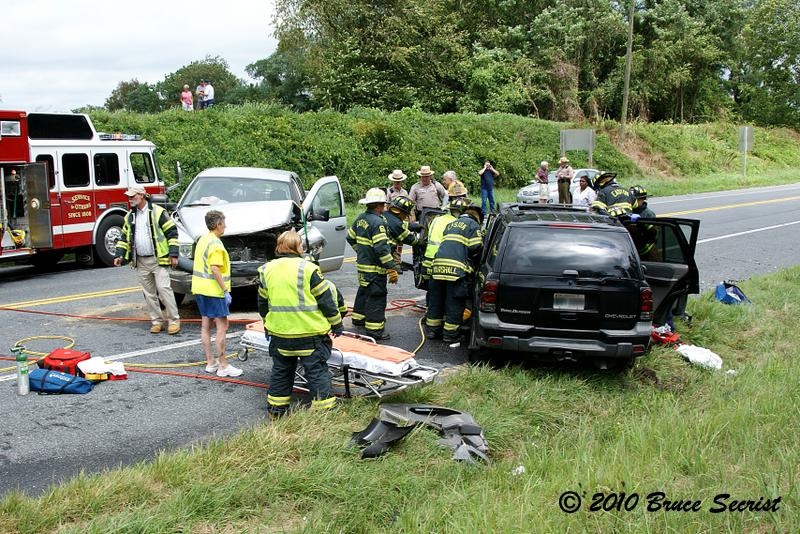 7/14/2010 – At approximately 2:30 PM Talbot Center dispatched Station 60 (Easton), Paramedic 96 and Paramedic 90 for a 10-50 PI, reported to be head-on and serious, on Dover Road at Dover Bridge. Chief 61 (Officer 603 S. Jones) arrived on location, confirmed two vehicles head-on and established "Dover Road" command. After further assessment of the scene, Command advised all units there would be one patient with heavy entrapment and requested Aviation.
Caroline County Station 200 (Preston) was dispatched to set up a landing site on the Caroline side of the bridge. Engine 203 arrived on location and Officer 221 (A.J. Plutschak) established the "LZ Command".
The crews from Rescue 61 and Engine 68 were able to extricate the patient in approximately 20 minutes. Trooper 6 and Trooper 4 transported one patient each to the University of Maryland Shock Trauma Center in Baltimore. A third patient was treated for minor injuries.
Dover Road remained closed for 1 ½ hours while the Maryland State Police conducted their investigation.
Photographs by : Bruce Secrist