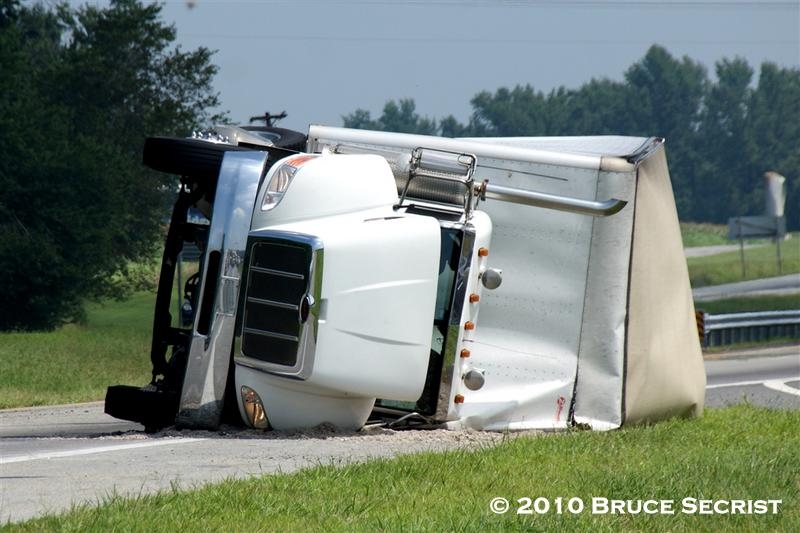 8/12/2010 – At approximately 11:30 AM Queen Anne's dispatched Station 4 (Goodwill), Station 3 (Queenstown), Talbot County Station 80 (Queen Anne-Hillsboro) and various Paramedic Units for an MVC with entrapment at the intersection of Route 301 and Route 304.
Rescue 4 arrived on location to find one car with entrapment and an overturned box truck involved. Crews quickly extricated the patient and packaged them to be transported to the University of Maryland Shock Trauma Center by Trooper 6. The occupants in the box truck refused treatment at the scene. North bound Route 301 remained closed until the accident was cleared from the roadway.
The accident is being investigated by the Maryland State Police.
Photographs by : Bruce Secrist