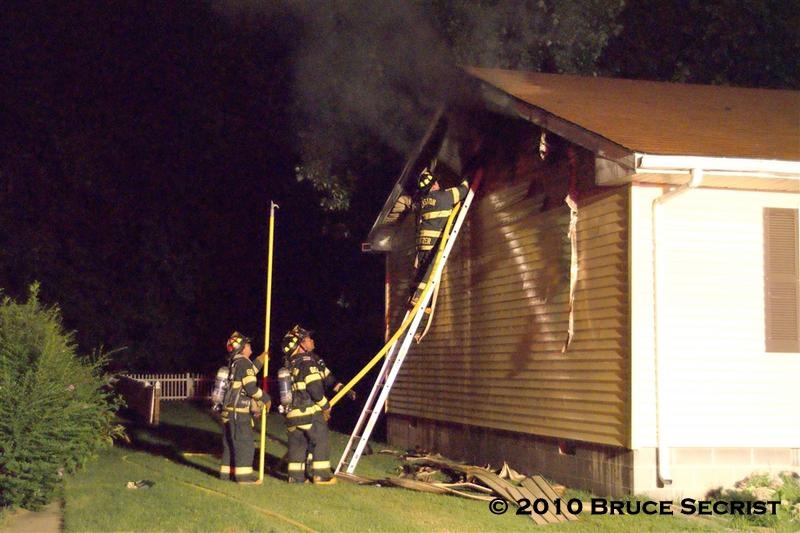 8/26/2010 – Talbot Center dispatched Station 60 and Paramedic 96 for a working house fire on East Dover Street. Paramedic 96 arrived on location and reported a single story house with heavy fire on the alpha and bravo side of the structure. Chief 60 (C.R. Chance) arrived on location, established command and minutes later requested an Engine from Station 20 (Oxford). Crews were able to make a quick knock on the fire and remained on location for approximately 1 ½ hours for overhaul.
No one was home at the time of the fire and the cause is under investigation by the Maryland State Fire Marshall's Office.
Units on scene: Chief 60, Engine 68, Engine 63, Engine 67, Rescue 61, Tower 61, Engine 27, Paramedic 96, Easton PD and Talbot Co. Sheriff Dept.
Photographs by : Bruce Secrist