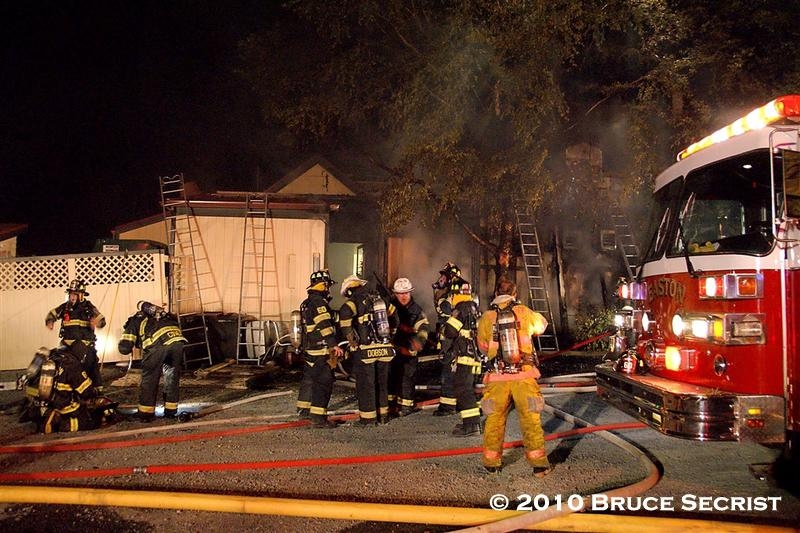 9/15/2010 – At approximately 10:30 PM Talbot Center dispatched Station 40 (St. Michaels), Station 60 (Easton) and Station 70 (Tilghman) for a commercial building fire at 301 Mulberry Street, Town Dock Restaurant. While units were responding, Talbot Center advised them that St. Michaels PD had arrived on location and reported fire through the roof.
Crews made a quick attack on the blaze utilizing several hand lines and Truck 40. Engine 77 supplied water from a near by hydrant while Engine 63 drafted from the harbor as a second water source. Units operated on the scene before the situation was placed under control.
Officer 401 (J.D. Patrick) had "Mulberry Street" command and the cause of the fire is under investigation by the State Fire Marshall's Office.
Units on scene: Chief 40, Truck 40, Engine 48, Engine 49, Rescue 61, Tower 61, Engine 63, Engine 67, Engine 77 and Tanker 74
Photographs by : Bruce Secrist