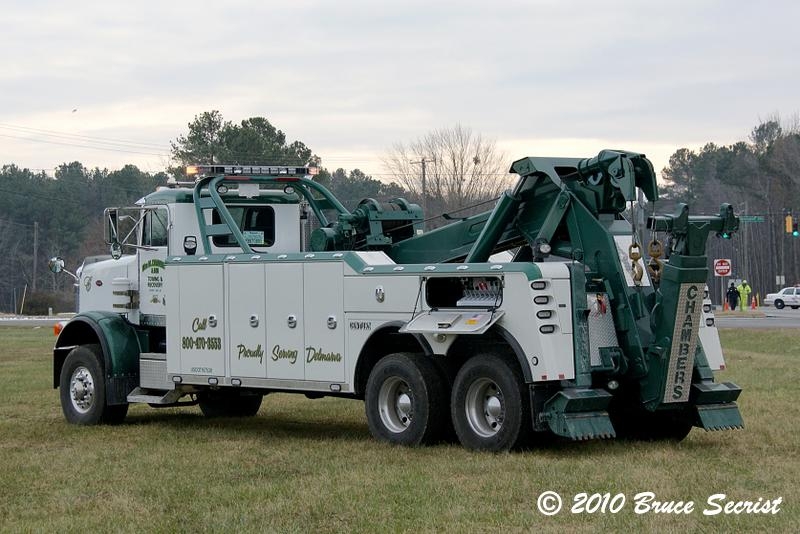 12/19/2010 – At approximately 1:50 PM Caroline dispatched Station 100 and Paramedic 11 for an MVC, tractor trailer vs. car with entrapment, at the intersection of Federalsburg Highway and Preston Road. Chief 1 (J. Thomas) arrived on location to find approximately half of the vehicle under the trailer and wedged in front of the axles. There was one patient with heavy entrapment. Chief 1 established "Federalsburg Highway" command and requested an additional Engine be dispatched from Station 200 (Preston).
Crews arrived on the scene and started extrication. Once Paramedics were able to gain access to the patient they advised Command the patient was a "Priority 4". Due to the situation, two large wreckers were called to the scene to assist with the remainder of the extrication. One wrecker lifted the rear of the trailer up while the second wrecker pulled the vehicle out from under the trailer and extrication was able to be completed.
The accident is under investigation by the Maryland State Police.
On behalf of Fire in the Hole Photography, I would like to offer our condolences to everyone affected by this tragedy.
Photographs by : Bruce Secrist