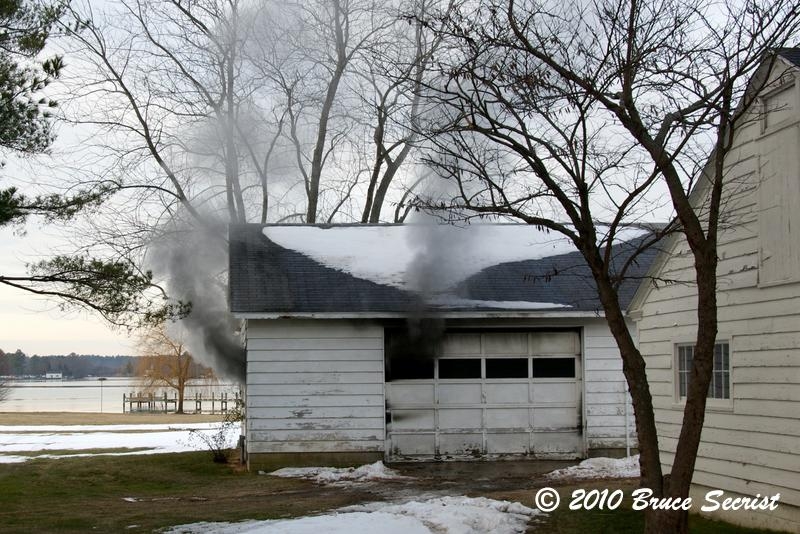 12/30/2010 – At approximately 3:30 PM Talbot Center dispatched Station 60 (Easton), Station 20 (Oxford) and Paramedic 96 for a working garage fire at 27825 Cedar Point Road. Chief 61 (T. Holland) arrived on location to find smoke showing from side A and side D. Officer 605 (T. Holland) established command.
Crews pulled two hand lines from Engine 68 and quickly knocked the fire. Crews from Station 20 assisted with ventilation and overhaul. Units operated on the scene for approximately 1 hour before returning to service.
Units on scene: Chief 61, Engine 68, Engine 67, Rescue 61, Tanker 61, Chief 20, Engine 27, Tanker 20 and Paramedic 96.
Photographs by : Bruce Secrist