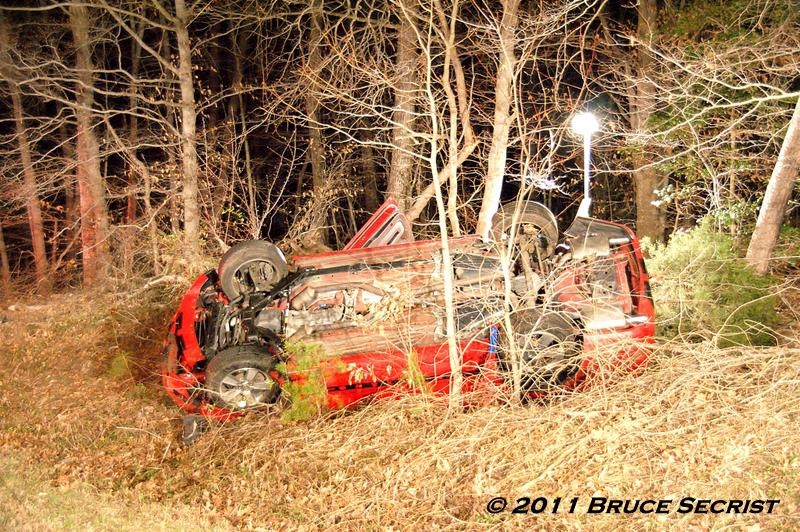 3/19/2011 – At 10:27 PM Caroline dispatched Station 600 (Greensboro) and Paramedic 16 for an MVC with injuries in the area of 14047 Drapers Mill Road. Chief 6 (F. Davis) arrived on location to find one vehicle overturned in the edge of the woods and established "Drapers Mill Road" command.
After further investigation Command advised one subject was trapped in the vehicle and requested aviation. Shortly after the request, Paramedics advised the lone occupant of the vehicle was a Priority 4. Units remained on location for approximately 3 hours providing support to the Maryland State Police while they conducted their investigation.
Units on scene: Chief 6, Rescue 600, Engine 604, Utility 608, Paramedic 16 and Maryland State Police. Station 700 (Goldsboro) stood by at Station 600 for the duration of the call.
On behalf of Fire in the Hole Photography, I would like to offer our condolences to everyone affected by this tragedy.
Photographs by : Bruce Secrist