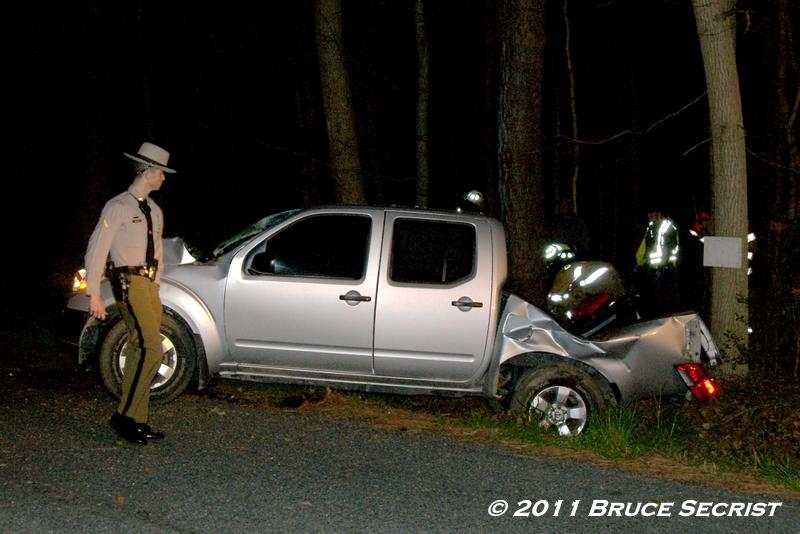 4/16/2011 – At approximately 12:15 AM Talbot Center dispatched Station 50 (Cordova) and Paramedic 90 for a 10-50 PI, reported vehicle into a tree, in the area of 12554 Blades Road. Talbot Center advised all responding units that an EMT from Station 50 was on location and advised there was one patient that was ejected into the woods. Station 80 (Queen Anne-Hillsboro) was added to the Rescue Box and Aviation was started.
Engine 51 arrived on location, Officer 501 (M. Secrist) confirmed all reports and established "Blades Road" command. Rescue 84 arrived on location and secured the landing zone in a field just north of the accident scene. EMS crews packaged the patient for transport to the University of Maryland Shock Trauma Center by Trooper 6.
The cause of the accident is under investigation by the Maryland State Police and the Talbot Sheriff's Dept.
Photographs by : Bruce Secrist