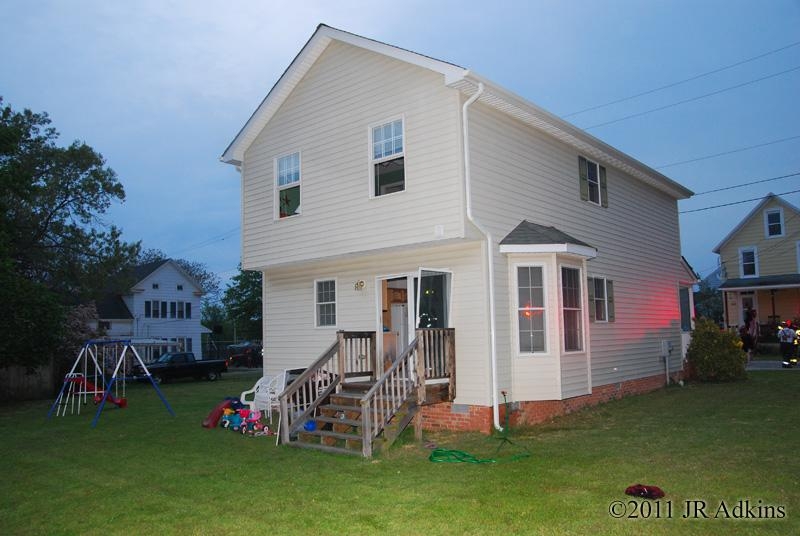 5/1/2011 – At around 1930 hours Station 14 – Sharptown, Station 9 – Mardela and Station 81 – Laurel were alerted for a structure fire at 401 Little Water Street in Sharptown. Crews arrived to a small fire in the kitchen area that was quickly put out with a CO2 extinguisher.
A resident was burned over 35% of his body and was transported by MSP Trooper 4 to Johns Hopkins Bayview Burn Center.
The fire is under investigation by the fire marshall.
Photographs by : JR Adkins