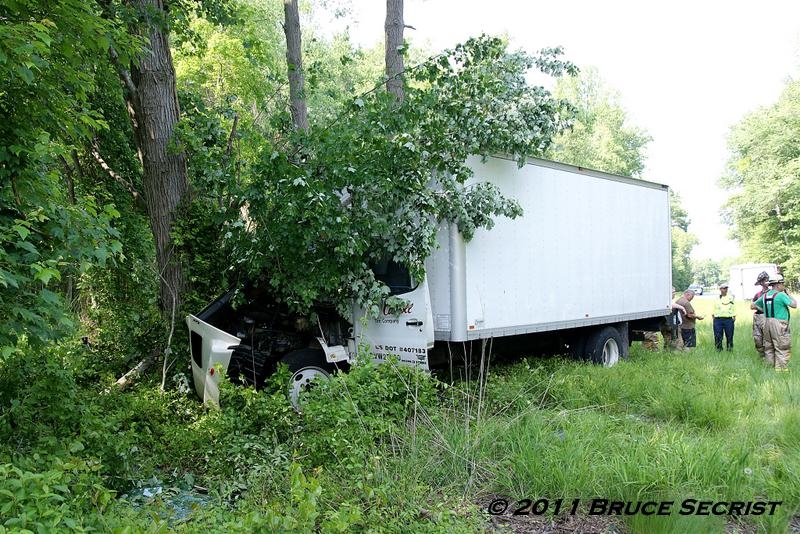 5/13/2011 – Caroline dispatched Station 700 (Goldsboro), Station 600 (Greensboro) and Paramedic 17 for an MVC, vehicle into a tree, in the area of 16090 Oakland Road. Units arrived on location to find a box truck into the woods. Engine 702 arrived and Officer 717 (D. Wothers) established command. One patient was transported to the Memorial Hospital at Easton by Paramedic 17.
Talbot County Special Unit 13 was requested to assist with fuel leaking from the truck's saddle tank.
Units on scene: Engine 702, Brush 705, Rescue 600, Paramedic 17, Maryland State Police, Caroline Sheriff Dept. and State Highway.
Photographs by : Bruce Secrist