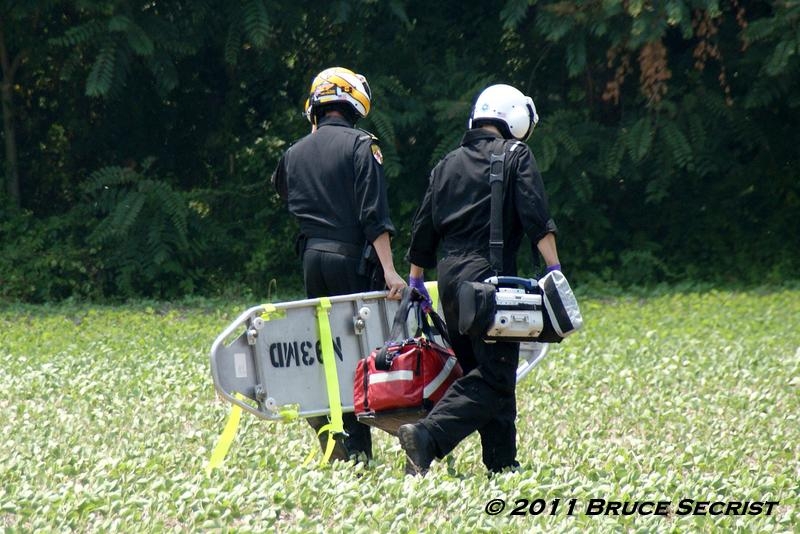 6/9/2011 – At 1:15 PM Caroline dispatched Paramedic 14 for an unresponsive subject with a severe nose bleed at 13070 Crouse Mill Road at the Tuckahoe State Park.
While responding, Caroline advised Paramedic 14 the patient was located on the trail between the camp ground and the lake. Due to the conditions of the patient and his location, Paramedic 14 requested Station 400 (Ridgely) for a medical assist and Aviation. Crews arrived to find one patient located on the Blue Trail, approximately ½ mile into the woods. The patient was packaged and carried out to an open bean field where he was loaded into Trooper 6 and transported to John Hopkins in Baltimore.
Officer 416 (W. Winchester) had "Tuckahoe Park" command.
Photographs by : Bruce Secrist