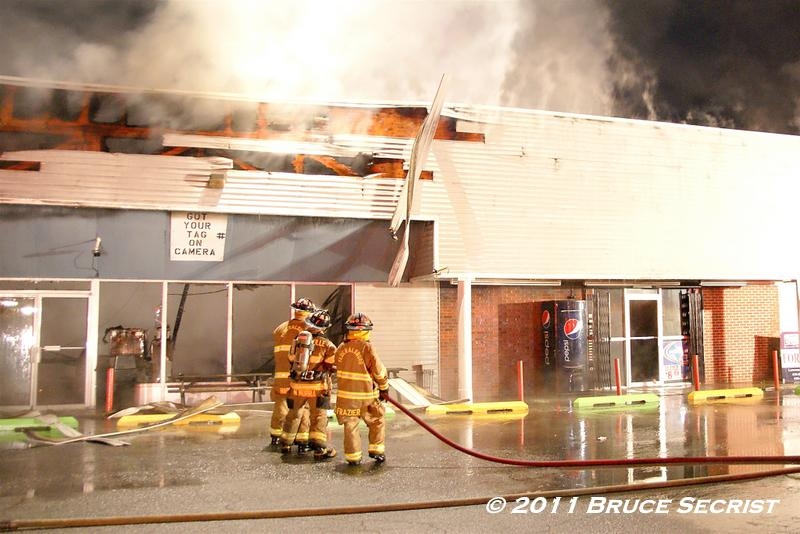 7/1/2011 – At approximately 4:00 AM Caroline dispatched Station 100 (Federalsburg) and Station 200 (Preston) for a working building fire at 523 South Main Street. Chief 1 (E. Frazier) arrived on location, reported one building with fire through the roof and established command.
Command requested a 2nd alarm and several other resources. Crews initially began with an interior attack, however due to the roof starting to collapse; Command pulled all crews out of the building and went to a defensive attack only. It was approximately 5:30 AM when the situation was placed under control. Crews operated on the scene for several hours doing extensive overhaul.
The cause of the fire is being investigated by the Maryland State Fire Marshall's Office
Companies on scene: Federalsburg, Preston, Hurlock, Eldorado-Brookview, East New Market, Seaford, Bridgeville and Blades. Crews from Sharptown and Denton provided fill-ins for Federalsburg and Preston.
Photographs by : Bruce Secrist