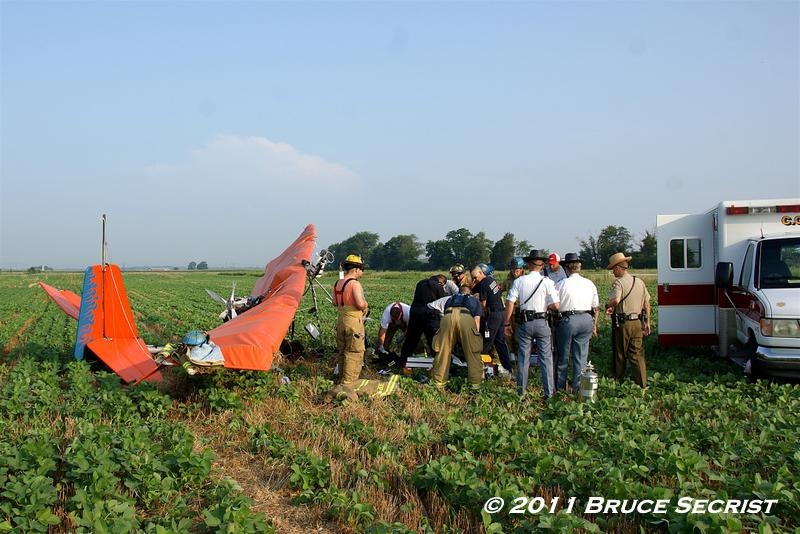 7/23/2011 – At approximately 7:00 AM Caroline dispatched Station 400 (Ridgely), Station 600 (Greensboro) and Paramedic 14 for an airplane crash with entrapment at the Ridgely Airport.
Chief 4 (B. Utz) arrived on location, reported one aircraft down in the field with entrapment and established command. Crews from Engine 405, Rescue 600 and Paramedic 14 extricated the patient and packaged her for transport while the crew from Engine 603 established an LZ.
One patient, in critical condition, was transported to the University of Maryland Shock Trauma Center in Baltimore by Trooper 6.
Photographs by : Bruce Secrist