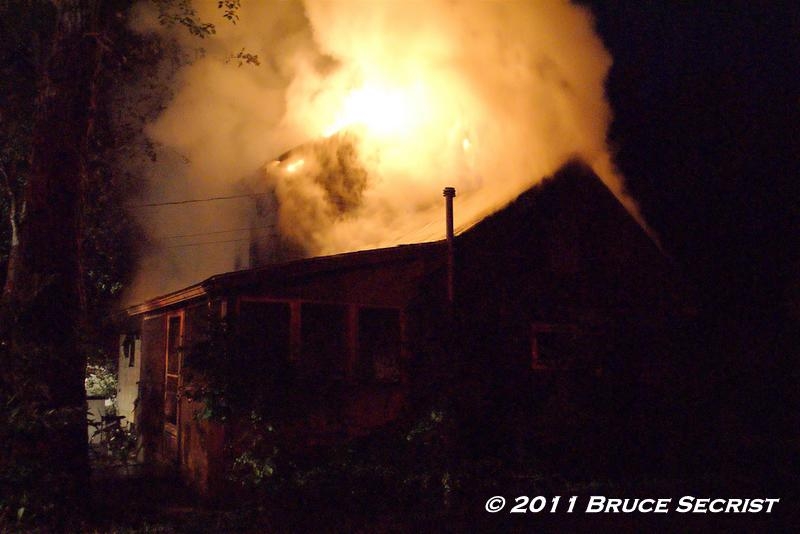 8/12/2011 – At approximately 5:00 AM Caroline dispatched Station 80 (Queen Anne-Hillsboro), Station 300 (Denton), Station 400 (Ridgely) and Paramedic 14 for a working house fire on Cemetery Road.
Chief 80 (T. Unruh) arrived on location, reported one house with heavy fire showing, and established command. Crews from Engine 85 and Engine 401 made a quick knock on the blaze from the exterior of the structure. Command requested two additional Tankers and Engines, which added Station 600 (Greensboro) and Talbot County Station 50 (Cordova) to the box assignment.
Crews remained on the scene for several hours doing extensive overhaul. The cause of the fire is being investigated by the State Fire Marshall's Office.
Units on scene: Chief 80, Engine 85, Rescue 84, Tanker 86, Chief 4, Engine 401, Engine 405, Tanker 406, Utility 404, Tower 310, Ambulance 392, Paramedic 14, Engine 604, Tanker 606, Utility 608, Engine 54 and Tanker 53.
Photographs by : Bruce Secrist