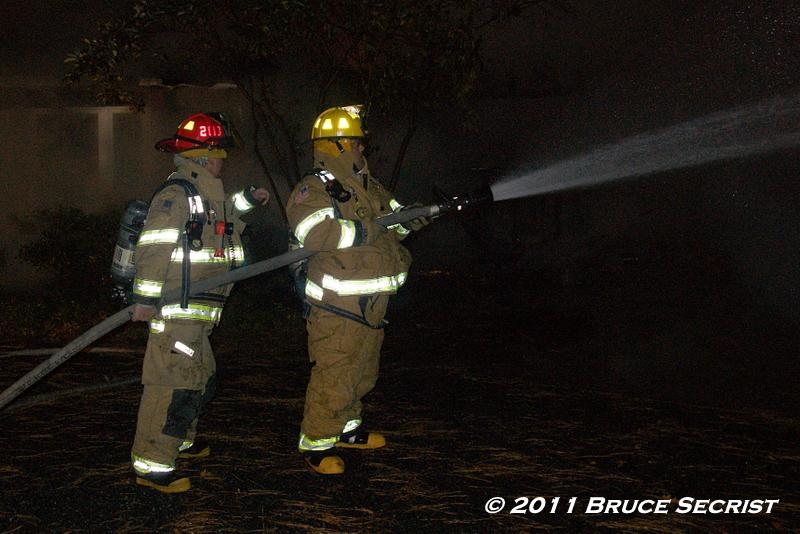 10/30/2011 – At approximately 2:30 AM Talbot Center dispatched Station 40 (St. Michaels), Station 60 (Easton), Station 70 (Tilghman) and Paramedic 94 for a working house fire at 7332 Pea Neck Road.
Units arrived on location to find a one story structure fully involved. Officer 402 (P. Jones) established command and request Station 20 (Oxford) be added to the Box assignment. Crews pulled hand lines from Engine 49 and Engine 63 to begin an aggressive attack on the large blaze, bringing it under control quickly. Upon his arrival, command was transferred to Officer 401 (J. Patrick).
Units remained on the scene for several hours doing extensive overhaul. The cause of the fire is being investigated by the State Fire Marshall's Office.
Photographs by : Bruce Secrist