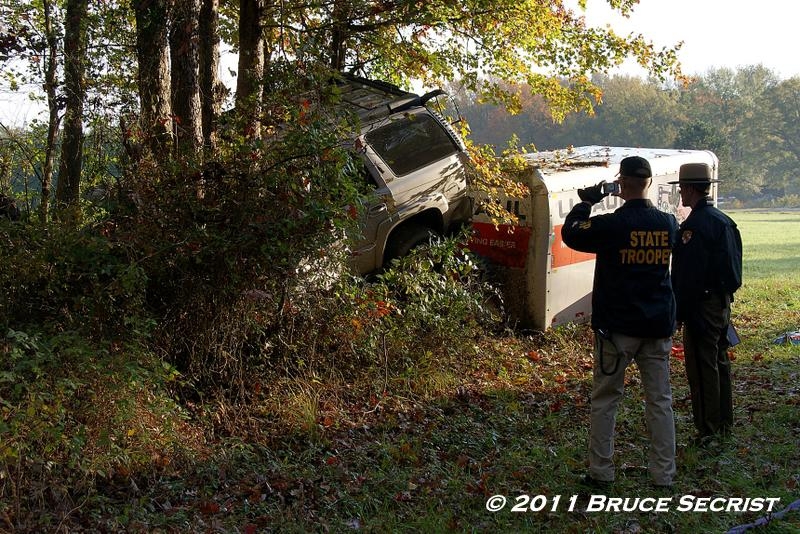 10/31/2011 – At approximately 7:40 AM Caroline dispatched Station 56 (Marydel) and Paramedic 17 for an MVC with injuries on Temple Road.
Units arrived on location to find a SUV towing a trailer into the edge of the woods. Upon further investigation, the lone occupant of the vehicle was declared a "Priority 4". It took personnel from Station 56 (Marydel), Station 51 (Hartly), Paramedic 17 and Knott's Towing to extricate the heavily entrapped subject.
Crews remained on the scene for approximately 5 hours and the cause of the accident is being investigated by the Maryland State Police.
On behalf of Fire in the Hole Photography, I would like to offer our condolences to everyone affected by this tragedy.
Photographs by : Bruce Secrist