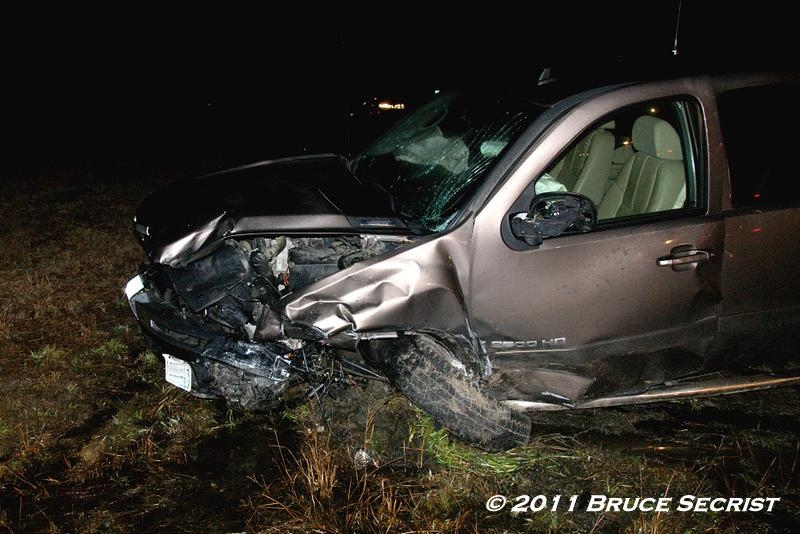 12/9/2011 – At approximately 8:40 PM Talbot Center dispatched Station 40 (St. Michaels) and Paramedic 94 for a 10-50 PI on St. Michaels Road (Route 33) in the area of Blueberry Acres, reported to be head-on.
Units arrived on location to find two vehicles involved with one subject ejected. Chief 40 (P. Jones) arrived and established command. After further investigation, the subject that was ejected was declared a "Priority 4" and one patient was transported to the Memorial Hospital at Easton with minor injuries.
Route 33 was closed for approximately 4 hours while the cause of the accident was investigated by the Maryland State Police.
Units on scene: Chief 40, Truck 40, Engine 48, Engine 49, Talbot Sheriff's Dept, Maryland State Police and State Highway.
On behalf of Fire in the Hole Photography, I would like to offer our condolences to everyone affected by this tragedy.
Photographs by : Bruce Secrist