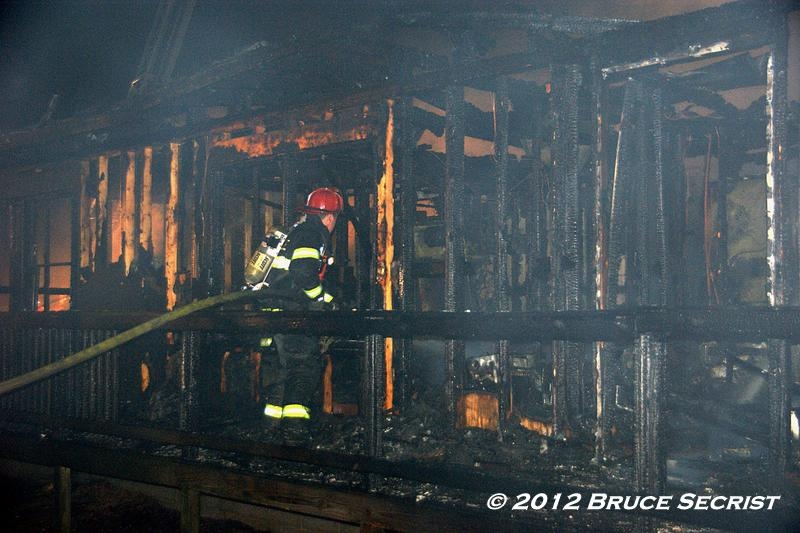 2/20/2012 – At approximately 3:00 AM Queen Anne's County dispatched Station 2 (Grasonville), Station 3 (Queenstown) and Station 1 (Kent Island) for a dwelling fire at 1024 Chester River Drive.
Engine 22 arrived on location, reported one house fully involved with exposure problems on both sides and requested the Tanker Task Force. Officer 202 (S. McCombs) arrived, established command and requested a 2nd alarm. The blaze had quickly extended to the structures on both sides of the fully involved house. With strong wind gust coming off of the Chester River and near freezing temperatures, operations were no easy task but all crews on scene performed well. Crews were able to knock all fire down in about 30 minutes however worked for several more hours to conduct overhaul.
The cause of the fire is being investigated by the State Fire Marshall's Office.
Companies on scene – Grasonville, Kent Island, Queenstown, Centreville, United Communities, Church Hill, Cape St. Claire, Arnold, West Annapolis, Queen Anne-Hillsboro, Cordova, Easton, QAC EMS, Grasonville EMS, and Ridgley VFD Canteen Unit.
Photographs by : Bruce Secrist