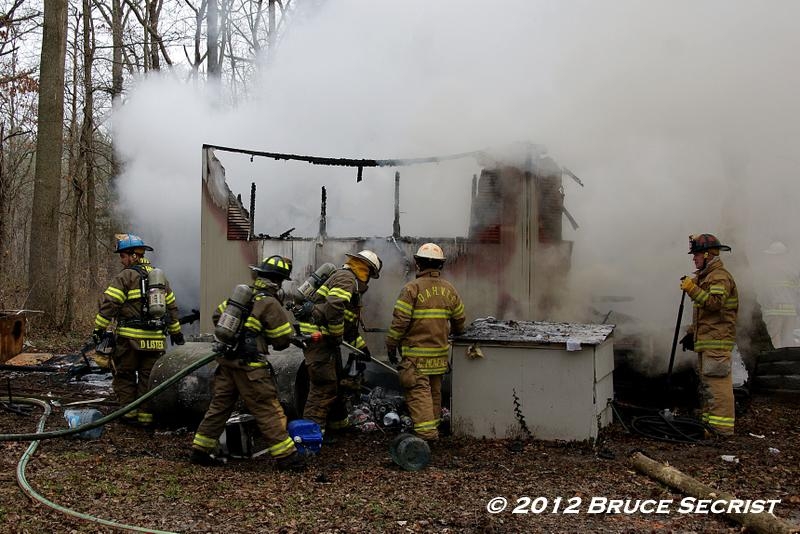 2/24/2012 – At approximately 1:35 PM Caroline dispatched Station 600 (Greensboro), Station 700 (Goldsboro), Station 400 (Ridgely), Station 300 (Denton) and Talbot County Station 80 (Queen Anne-Hillsboro) for a structure fire at 12831 Ridgely Road.
Engine 604 arrived on location to find one structure fully involved and Officer 616 (B. Biddle) established command. Crews pulled hand lines from Engine 604 and quickly knocked the bulk of the fire however a large amount of overhaul was required keeping crews on the scene for several hours.
The cause of the fire is being investigated by the State Fire Marshall's Office.
Photographs by : Bruce Secrist