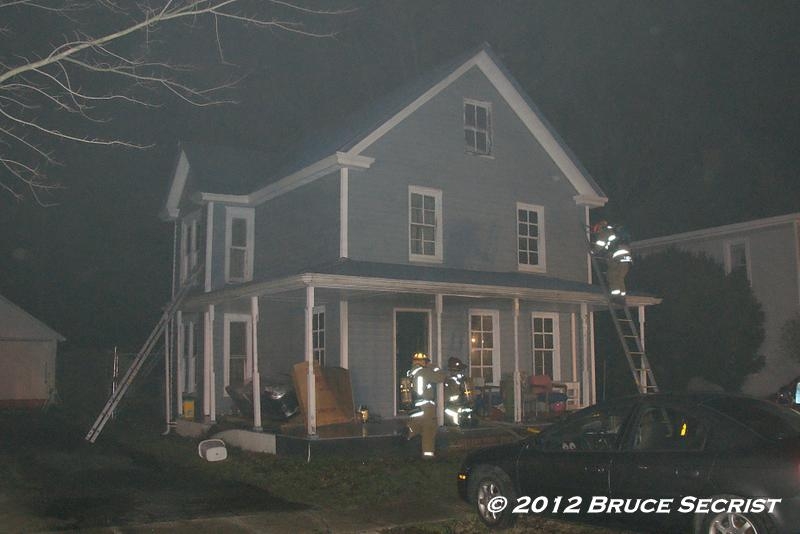 .
2/24/2012 – At approximately 10:00 PM Caroline dispatched Station 400 (Ridgely), Station 600 (Greensboro), Station 300 (Denton) and Talbot County Station 80 (Queen Anne-Hillsboro) for a house fire at 109 N. Maryland Avenue.
Chief 4 (W. Winchester) arrived on location to find a working fire in the rear of the structure and established command. Engine 401 dropped a supply line at the hydrant and proceeded into the scene. Crews pulled several hand lines and quickly extinguished the blaze. The structure suffered heavy fire damage to the kitchen. Crews remained on the scene for approximately 1 ½ hours doing overhaul and packing up.
The cause of the fire is being investigated by the State Fire Marshall's Office.
Units on scene: Chief 4, Engine 401, Engine 405, Tanker 406, Canteen 4, Rescue 600, Engine 604, Chief 3, Tower 310, Engine 85, Rescue 84 and Ridgely PD.
Photographs by : Bruce Secrist