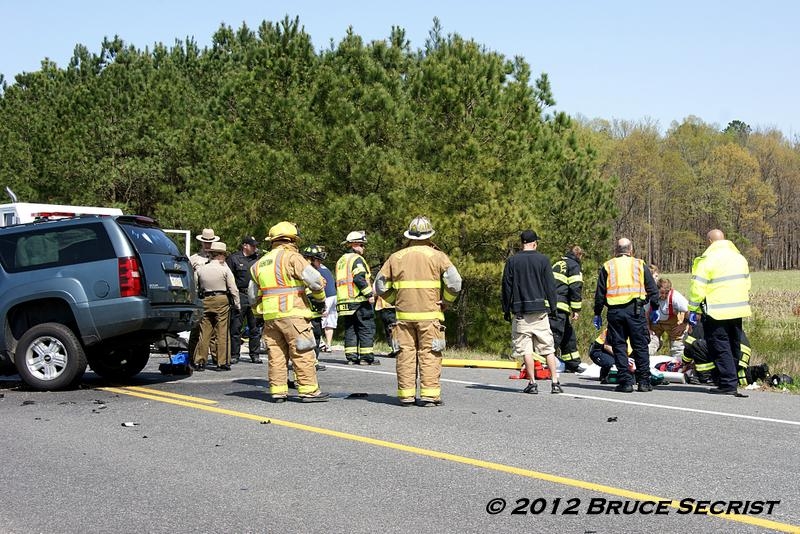 3/26/2012 – At approximately 12:20 PM Queen Anne's County dispatched Station 4 (Goodwill) for an MVC with injuries on Route 213 in the area of Lloyds Meadow Lane. While units were responding Queen Anne's upgraded the Rescue Box to an MVC reported head-on with entrapment.
Chief 4 (N. Powell) arrived on location and confirmed it to be a serious head-on collision with entrapment. Due to the severity of the call, additional apparatus was dispatched from Station 3 (Queenstown), Station 2 (Grasonville) and Talbot County Station 80 (Queen Anne-Hillsboro). After further investigation, command requested aviation. Trooper 6 transported two patients and Trooper 7 transported one patient to the University of Maryland Shock Trauma Center. Two patients were transported to the Memorial Hospital at Easton with minor injuries and one patient was declared a "Priority 4" at the scene.
Route 213 remained closed in both directions for several hours while the Maryland State Police conducted their investigation.
On behalf of Fire in the Hole Photography, I would like to offer our condolences to everyone affected by this tragedy.
Photographs by : Bruce Secrist