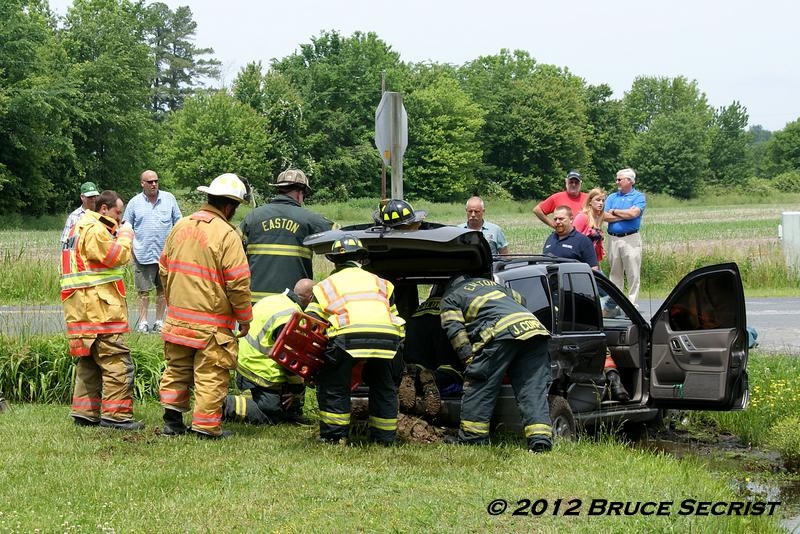 5/16/2012 – At 1:05 PM Talbot Center dispatched Station 50 (Cordova), Station 60 (Easton), Paramedic 90 and Paramedic 93 for a 10-50 PI, reported head-on and serious on Route 309 in the area of Rabbit Hill Road.
Units arrived on location to find two vehicles involved with both drivers still in the vehicles. Crews got both drivers out and determined the driver of the car need to go to a Trauma Center. Paramedic 51 transported her to the Easton Airport where she was loaded onto Trooper 6 and transported to the University of Maryland Shock Trauma Center in Baltimore. The other driver was transported to the Memorial Hospital at Easton with minor injuries.
Officer 504 (D. Dawson) had command.
Units on scene: Engine 51, Engine 54, Ambulance 51, Rescue 61, Brush 69, Paramedic 90, Paramedic 93 and Maryland State Police.
Photographs by : Bruce Secrist